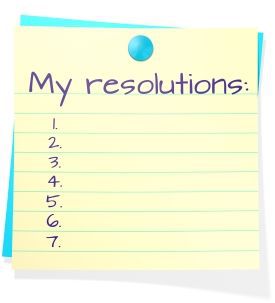 Start Your Year Off Right And Make A Charitable Car Donation
Do you have a list of New Year's goals that you wish to accomplish over the New Year? What if you were told that you could cross a couple of those goals off your list and it barely takes any effort to make it happen? If you have "donate to charity" or "sell old car" on your list of New Year's resolutions, we can make sure that those goals are accomplished in no time!
When you use our Wheels For Wishes Car Donation Program, you can do just that, and we make it so easy to do. If you're ahead of the game and want to accomplish those tasks before the New Year rolls in, you can get a great tax deduction for this year's taxes, while also crossing off your list for the New Year, before you can even say "Happy New Year!"
Donate A Car To Grant Wishes
When you donate a car to charity, you are accomplishing two major tasks. You are getting rid of an old vehicle in the easiest and most convenient way possible, and you are also making a huge donation to charity. Not only are you donating one of your most valued possessions to Wheels For Wishes, benefiting Make-A-Wish, but you are helping to grant the wish of a local child at the same time.
Make-A-Wish works hard to grant the wishes of local kids in your area. You can be sure that your donated vehicle will help a child in your very own community. You can feel great about turning your old vehicle into something new and magical. 
It's Easy To Donate Cars
New Year's resolutions can be either easy and quick or more difficult and time consuming. Some New Year's resolutions take the form of losing weight or gaining some muscle, requiring time and effort. This is always an excellent goal for the New Year, but sometimes you want a few easy and hassle-free items on your list of New Year's goals. Donating a car to charity is just that.
We make car donation stress-free and beneficial. Plus, it's easy to donate! Car, truck, SUV, RV, motorcycle, or boat, it doesn't matter. Whatever vehicle you choose to donate, we will take it, whether or not the vehicle even runs! We work hard to make the most out of every donation.
Donating A Car Helps People
Many New Year's goals aim toward helping others, whether it's in the form of a donation to charity or in the form of volunteer work. Donating a vehicle allows you to check both of those items off of your list, because car donation to charity does so much more than you could ever imagine.
Car donation creates jobs and is actually green and eco-friendly! It makes for a better environment and when you donate a car, it can either be auctioned off to a new family or be recycled. Both ways ensure that a vehicle is getting the most use it possibly can. Either a new family will drive it until its last days, when it will then be recycled, or a car can immediately be reused and recycled. Every single part of a vehicle can be reused to make new cars. Plus, the car will also be transformed into a wish for a local child, which is the best part of all.
Check Off Your List
New Year's resolutions make you feel accomplished and driven, so having the ability to check several important items off your list before the New Year even starts is a huge deal. It shows that you are ahead of the game and allows you for more time in the New Year to be flexible and do whatever it is you want to do.
Start your New Year off right and donate a vehicle to Wheels For Wishes. Check these items off your list and be proud of being so ahead of the game! If you are exceptionally motivated, maybe you will use that free time to add a few of these goals to your list of New Year's resolutions:
Lose weight and keep the pounds off. This means that you will not only take the steps needed to lose weight, but you will continue to keep those pounds off. You will feel better both physically and mentally!
Make a list of books to read in the New Year and start reading and checking them off your list!
Travel somewhere. Whether it's a tropical location, a weekend road trip, or just spending a day in a place you've never been before, make it happen.
Learn something new. Pick something that interests you, whether it's dancing, cooking, or golfing. Decide to become an expert by the end of the year!
If you have any negative habits, now is the time to fix them.
Go back to school. If you're not interested in actually going back to school, study a subject at home that interests you.
Let go of traditions or start new ones. Just because you have been doing something for years—doesn't mean you have to continue doing it. If you cook the same dinner every Wednesday night and you don't even like the way it tastes, then vow to change things up! Try something new.
Clean out your panty. Get rid of unhealthy items or items that cause you stress. Sometimes just knowing you have a certain ingredient can make you feel like you have to use it. Just get rid of it and don't buy it again!
 Make a new friend. Whether it's in the form of a human companion or an adopted animal, make a new friend and keep them in your life.
Clean out your closet. Get rid of clothes that don't fit or items you don't wear. Donate them to charity.
Start Today
Start accomplishing your New Year's resolutions today and donate a vehicle to Wheels For Wishes! Leave us a message on our Twitter or Facebook pages to let us know how your New Year's resolutions are coming along. We would love to hear!