September is Make-A-Wish Month at Cold Stone Creamery!
Posted in
Donate Car News
, Saturday, September 22, 2012 Last modified: Friday, March 6, 2020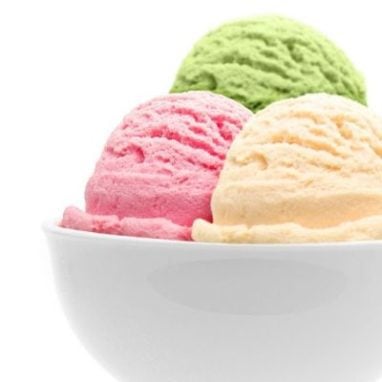 Did you know that during the month of September, you have a perfectly good reason to eat ice cream? We will even give you permission to indulge more than once, so take advantage of this awesome opportunity! Set those diet plans aside and go wild for your favorite sweet treat to help support Make-A-Wish!
Throughout the whole month of September, Cold Stone Creamery is working to make wishes come true for children all over the world. Cold Stone is accepting donations that go toward helping Make-A-Wish, so you just need to head into your local Cold Stone Creamery and purchase a Make-A-Wish paper star for just $1! It's a win-win! You get to have ice cream, AND you're helping a child's wish come true. Plus, if you really want to push your diet plans off for a few more weeks, it's a perfectly good reason to!
If you're debating whether or not you should give in and have some rich and delicious ice cream, yogurt, or sorbet, just remember it's for a good cause! Plus, Cold Stone Creamery has a flavor for everyone to enjoy, so there are no excuses to not head over to Cold Stone today. Pick from traditional ice cream, yogurt, or sorbet and add all your favorite toppings. Now is the time to really go all out. It's a perfectly good excuse to eat ice cream!
Cold Stone Creamery isn't stopping at just devoting the whole month toward making wishes come true. They're even setting aside one whole day to benefit Make-A-Wish! Head over to your local Cold Stone Creamery any time between open to close on Thursday, September 27 to celebrate the "11th Annual World's Largest Ice Cream Social". $1 from the sale of any "Love It" or "Gotta Have It" sized Ice Cream, Yogurt, or Sorbet Creation will be donated to Make-A-Wish. How perfect is that? You get to enjoy Cold Stone's creations all month long, plus one entire day? (Okay, maybe don't spend the whole day there, but tell all your friends and co-workers about it so they can stop in too!)
Stop into your local Cold Stone Creamery TODAY and enjoy your favorite flavor, whether it's:
"All Lovin' No Oven"
"Birthday Cake Remix"
"Cookie Doughn't You Want Some"
"Peanut Butter Cup Perfection"
"That's How I Roll"
OR for some healthier options:
Raspberry, tangerine, watermelon, or lemon sorbet (Also dairy-free)
Enjoy your Ice Cream, Yogurt, or Sorbet! Make a child's wish come true and support your local Make-A-Wish chapter by heading into your local Cold Stone Creamery! You have the power to make a wish come true, and it just so happens that you get to devour some amazing ice cream in order to make that happen!

Back to Blog