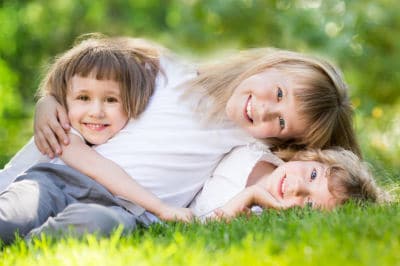 September Is Childhood Cancer Awareness Month
In the United States, almost 13,000 children under the age of 21 are diagnosed with cancer every year. Because of this large number, it is important that we celebrate Childhood Cancer Awareness Month every September to help bring awareness to childhood cancer and to help to raise funds for cancer research. You can help to make a difference this month with a car donation to Wheels For Wishes, benefiting Make-A-Wish.  
Your Vehicle Donation Grants Wishes For Kids With Life-Threatening Medical Conditions
Make-A-Wish is an amazing organization that helps to grant the wishes of kids between the ages of 2 ½ and 18 who are battling critical illnesses. When you donate a car, truck, boat, or motorcycle to Wheels For Wishes, your vehicle donation will be picked up at no charge to you, nearly anywhere in the United States. Your vehicle will be recycled or auctioned off and the earned proceeds will be donated to your local Make-A-Wish.
When you donate a car, you can help a child with cancer or another medical condition in receiving their greatest wish. Simply call 1-855-278-9474 or fill out an online car donation form.
The Future Of Childhood Cancer Is Getting Brighter
Compared to the 10 percent cure rate 40 years ago, the cure rate for childhood cancer is now at 78 percent! This number will continue to grow with cancer awareness and research. However, it is still important to know the facts and which signs and symptoms to look out for. If you have any concern, you should always bring your child in to see a medical professional.
Cancer research and awareness are also important because many people forget that there are still late effects of childhood cancer, even after treatments are complete. Learn more about the late effects of childhood cancer by visiting the Children's Cancer Research Fund website.
Cancer In Children
Childhood cancer is different from cancer in adults. Typically, the cancers that occur in children are:
Leukemia

Brain and spinal cord tumors

Neuroblastoma

Wilms Tumor

Non-Hodgkin Lymphoma

Hodgkin disease

Rhabdomyocarcoma

Retinoblastoma

Osteosarcoma

Ewing family of tumors
With childhood cancer, there is very little that can be done to prevent it. Childhood cancers differ from adult cancers and very few environmental factors are linked to childhood cancers. Some children may have a higher risk of developing a specific cancer because of gene changes that they inherit from a parent. If this is the case, these children need regular medical check-ups which include specific tests to look for early signs of cancer.
Cancers in children can be hard to recognize, but if any of the following signs and symptoms are present, you should seek medical advice as soon as possible.
An unusual lump or swelling

Sudden unexplained weight loss

Unexplained paleness and loss of energy

Easy bruising

Limping

An ongoing pain in one area of the body

Unexplained fever or illness that doesn't go away

Frequent headaches, often with vomiting

Sudden eye or vision changes
If you have noticed any of these signs or symptoms, don't hesitate to seek professional help. Most childhood cancers are caught early, and by spreading awareness during Childhood Cancer Awareness Month, other people can also be made aware of the signs and symptoms associated with childhood cancer.
Have you or your family been affected by childhood cancer? Please share your story with us on our Facebook, Twitter or Google+ pages.