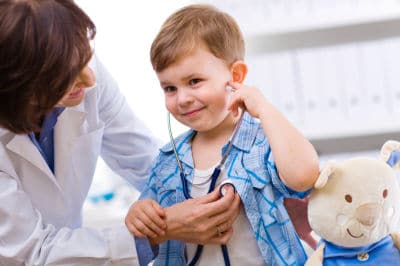 July 2015 Is Sarcoma Awareness Month
This July, you can make a difference by helping to raise awareness about sarcoma, including its symptoms and risk factors. Sarcoma is a cancer that affects the connective tissues in the body. Approximately 1 percent of adult cancers and 15 to 20 percent of childhood cancers are sarcomas of the bones or soft tissues. Sarcoma is relatively rare, accounting for an estimated 12,000 cases of cancer in 2015. That's why Sarcoma Awareness Month can be the perfect opportunity to learn more about sarcoma and share what you learn with friends and family who might not be aware.
Sarcoma Can Form Nearly Anywhere
Since connective tissues are found all throughout the body, sarcomas can form nearly anywhere. Soft tissue sarcoma is more common than bone sarcomas. Soft tissue sarcoma can form in the muscles, fat, blood vessels, tendons, nerves, deep skin tissues and joints. Many subtypes of soft tissue sarcoma exist.
Bone sarcomas are very rare in adults, but are among the most common cancers in children and young adults. There are several subtypes of bone sarcoma as well, but Ewing's Sarcoma, Rhabdomyosarcomas, and Osteosarcoma are three of the most common types to occur in children.
Signs And Symptoms Of Sarcoma
The symptoms of sarcoma can vary based on the location, and whether it is a soft tissue or bone sarcoma. Keep in mind that these symptoms are more likely to be caused by something other than cancer, but that it is still important to have any symptoms checked out by a doctor.
A majority of soft tissue sarcomas form in the arm or leg. The most common symptom is a lump that grows over the course of several weeks or months. Lumps are often painless, and can occur anywhere on the body. Soft tissue sarcomas can also form in the back. These tumors can grow large enough to press on the stomach or bowels, which can cause bleeding. Watch for signs of bleeding in stool or vomit. Tumors from soft tissue sarcoma may cause pain if the tumor presses against muscles or nerves.
The most common symptom for bone sarcomas is pain. Tumors in the bones can cause swelling and tenderness in the joints. They can also weaken the bone, increasing the chance of fractures. Bone sarcomas may also cause weight loss and fatigue.
Risk Factors For Sarcoma
Many people who develop sarcomas have no known risk factors. Having one or several risk factors doesn't mean that you will develop cancer, but rather that you may be at an increased risk. Exposure to radiation as a treatment can increase the risk for developing soft tissue or bone cancer. Many of the other risk factors relate to genetic conditions.
Genetic conditions that may increase the risk for sarcoma include: Neurofibromatosis, Gardner syndrome, Li-Fraumeni syndrome, Retinoblastoma, Werner syndrome, Gorlin syndrome, and Tuberous sclerosis. You can learn more about the risk factors for soft tissue sarcomas and bone sarcomas from the American Cancer Society.
Help Make A Difference This July
Since sarcoma is a rare cancer, many people who have not been affected by the disease personally are not aware of it. You can make a difference in the early detection and treatment of sarcoma when you help spread the word this month. Social media can be a great way to get the word out.
You can also help make a difference in the lives of children fighting sarcoma and other critical illnesses this July. If you have an unneeded vehicle, consider donating it to Wheels For Wishes benefiting Make-A-Wish. Our car donation program raises funds for Make-A-Wish, helping them grant more wishes for deserving kids.
To make a car, truck, boat, RV or motorcycle donation, please call us at 1-855-278-9474 or fill out our online car donation form. Donating only takes a moment of your time, but it will leave a lasting impact on a local child whose wish you help grant!