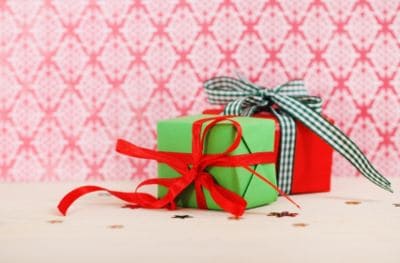 Have A Holiday Tree And Decorations To Dispose Of? Recycle Them!
It's the time of the year when holiday trees and decorations are coming down and it's time to get rid of them. Your used decorations could become so much more if you recycled them and allowed them to be reused. Let your holiday tree and decorations live on with some of our tips!
Recycle Your Tree For Wildlife
That holiday tree of yours can be recycled! Your tree can be used as compost or mulch and many communities have tree-cycling drop-off sites so tree-cycling is easy and convenient.
When trees are tree-cycled, they are usually used for mulch, erosion protection, habitat creation, and shoreline stabilization. Communities are always finding new ways to use tree-cycling, so tree-cycling is very important and really does make a difference. A tree can do so much more than just serve as a decoration during the holidays and end up in the garbage afterward. Tree-cycling is the way to a greener world! Check out this article to learn how to recycle your tree for wildlife.
If you need to get rid of your tree but are short on time, please visit Earth911 to find a nearby location to recycle your tree.
Don't Toss Your Broken Lights
Instead of throwing away your old holiday decorations, consider using them for as long as you possibly can. Why fix what isn't broken? Use lights until they don't work anymore, and then visit http://www.holidayleds.com/ to recycle them via mail when you can no longer use them.
If you have unwanted ornaments, toys, wrapping paper, and any other holiday gifts or wrapping supplies, consider donating them to charity. This may also be a good time to clean out your closets and donate any unwanted clothing, especially if you received new clothing during the holidays. If you don't want something, there's a good chance that somebody else will!
What About Cardboard, Paperboard, Greeting Cards & Catalogs?
Like most mail, greeting cards can be recycled with your other mixed paper. Since there are about 2.65 billion holiday cards send out each year, reuse and recycling are very important. Try to reuse other greeting cards in creative ways, or simply recycle them instead of throwing them away. Create a photo album or scrapbook specifically for photo greeting cards and place them in there.
Electronic cards are eco-friendly and easy to send out, so sending out as many e-cards as possible is another great way to go green!
If cardboard is clean and dry, it is recyclable! If you can't reuse it in any way (for shipping, gifting, a pet toy, storage, etc.) then recycle it by putting it in your recycling bin. Paperboard also has many different usages. Paperboard can be identified as a cereal box or a gift box, and if it cannot be used by you, then it can easily be recycled and is accepted by most curbside programs.
Don't forget to recycle any holiday catalogs you receive. If you're no longer interested in receiving the catalogs, make sure you have yourself removed from their mailing list. Or just subscribe to receive the electronic copy.
Re-Wrap With Recycled Ribbon & Wrapping Paper
Reusing ribbon is extremely important. Just think about how little ribbon actually does, besides made a gift look pretty. Is there a need to throw it away after just one usage? Use ribbon as many times as you can, and remind others to do the same.
Wrapping paper can be a bit tougher to reuse, but try to reuse as much of it as possible, and recycle when you're done with it. If you can't reuse what you have, look for paper containing reusable content, or get creative with what you wrap your gifts in. Wrap gifts in items that have multiple usages, such as a scarf, basket, decorated paper bag, or old calendars. Or put gift items in a reusable shopping bag, which will help eliminate single-use bags.
Time To Get Rid Of An Unwanted Vehicle?
Maybe you're not only getting rid of holiday decorations this month, but an unwanted vehicle as well. Used or new vehicles are the perfect thing to recycle during the holiday months. Not only do you get a tax deduction and free pick up or towing, but you are helping a local child receive a magical wish experience. Your car donation to Wheels For Wishes benefits your local Make-A-Wish!
To donate your vehicle to Wheels For Wheels, please call 1-855-278-9474 or fill out our online vehicle donation form. Your donation will help Make-A-Wish grant the wishes of local children in your community!