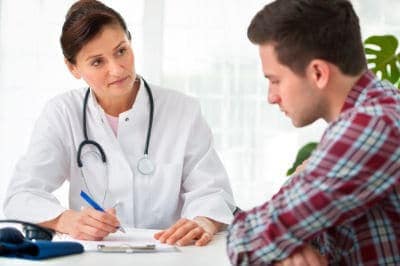 Ways To Raise Awareness For Bladder Cancer This July
The American Cancer Society estimates more than 74,000 people in the U.S. will be diagnosed with bladder cancer this year, with approximately 16,000 deaths. As one of the more common cancers in our country, a lot needs to be done to reduce its prevalence. Researchers are looking at new ways to find and treat bladder cancer, such as urine tests and, potentially, DNA tests. Research is also being done to see if certain foods, vitamins, supplements and drugs can prevent bladder cancer from returning in those who have already had it.
There have been many strides in bladder cancer research, but everyone can help make a difference this July by helping to raise awareness.
Learn More About Bladder Cancer
Bladder cancer has several different types. The most common type by far is called transitional cell carcinoma, or TCC, a cancer that starts in the innermost layer of the bladder. TCC can be invasive or non-invasive. Invasive cancers are more likely to spread to other part of the body, since they spread into the deeper layers of the bladder. Non-invasive bladder cancer remains in the inner layer of the bladder rather than growing deeper and spreading.
Other types of cancer can form in the bladder, but these are far less common. These include squamous cell carcinoma, adenocarcinoma, small-cell carcinoma, and sarcoma.
Know The Signs And Symptoms Of Bladder Cancer
Catching bladder cancer early on can help make treatment much more successful. Knowing the signs and symptoms is one important way to help catch cancer early.
The first sign of bladder cancer is often blood in the urine, which can make the urine appear orange or pink. A change in urine color might not always be noticeable if there are only small amounts of blood. In this case, a urine test can detect blood.
Another sign of bladder cancer is a change in bathroom habits. Pain during urination, having to go more often, or needing to go even when your bladder isn't full can also be signs of bladder cancer. Keep in mind that all of these symptoms are more likely caused by less serious conditions, but it's still important to have them checked out by a doctor.
Advanced bladder cancer may have more serious symptoms such as not being able to urinate, having pain on one side of the lower back, a loss of appetite, losing weight without trying, swelling in the feet, and having bone pain. It's important to have these symptoms checked out right away.
Learn The Risk Factors For Bladder Cancer
While researchers don't know exactly what causes bladder cancer, several factors can increase your risk.
Being a smoker makes you 3 times more likely to get bladder cancer. This is the biggest risk factor.
Exposure to certain chemicals in the workplace, such as chemicals used in the rubber, leather, textile, dye, paint, and printing industries, can increase your risk.
Caucasians are twice as likely to get bladder cancer as African Americans.
Older adults are at a higher risk.
Men are at a higher risk than women.
Those with chronic issues such as kidney stones, urinary infections and bladder stones are at a higher risk.
Having had bladder cancer in the past, a family history of bladder cancer, or having birth defects that affect the bladder's development can increase your risk.
Quitting smoking and limiting exposure to workplace chemicals are two of the best ways to lower your risk for bladder cancer. Some studies have also found that drinking plenty of water and eating a diet high in fruits and vegetables can be effective at lowering your risk as well.
Make A Difference This July
Spreading the word about the risk factors and symptoms of this type of cancer are two important ways to help make a difference. You can make a difference by sharing what you learn on social media this July, or by attending a local walk or other event to support bladder cancer research. Certain hashtags such as #BladderCancer or #BladderCancerAwareness can be helpful to include on any facts you share over social media.
Help Raise Cancer Awareness All Year Long
Bladder Cancer Awareness Month in July is just one of the worthwhile causes you can help raise awareness for. If you're looking for a guide to help you raise awareness throughout the year, check out our cancer awareness ribbon infographic.
Donate A Vehicle This July
You can make a difference for kids in your community who are facing critical illnesses. All it takes is a car donation to Wheels For Wishes benefiting Make-A-Wish. Find your local chapter of Make-A-Wish, and consider helping them out with an easy car donation today.
Donating a vehicle is incredibly beneficial. It's an easy way to support a charity doing great work in your community, but it also gives you a tax deduction and free towing of your vehicle. It's a win-win for all. To make a car donation, please call us at 1-855-278-9474 or take a moment to complete our online car donation form. Either method only takes a minute, and our experienced representatives are here to help you every step of the way.