Positive News Stories For An Uplifting October
Posted in
Donate Car News
, Friday, October 24, 2014 Last modified: Friday, March 6, 2020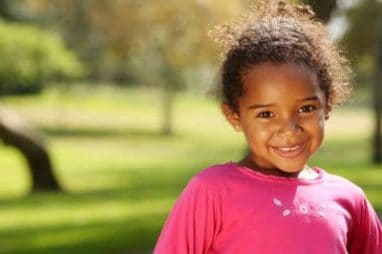 Amongst all of the upsetting stories we hear on a daily basis, there are still plenty of good things happening in the world, and it's important that those positive stories be told. If you're tired of hearing all the bad stories and are looking for some happier news, then this is the article for you. At Wheels For Wishes, we like to put a smile on the faces of all of our generous donors and supporters! 
Kassaundra Wishes To Be A Famous Singer
You might remember Wish Kid Addy's music video of her singing to "Roar" by Katy Perry, and now there's another Wish Kid who just happens to be a rising star! Kassaundra, age 7, had her wish granted thanks to Make-A-Wish Greater Bay Area. She was filmed in her very first music video of her singing "Butterfly Don't Fly Away," and she even got a chance to walk the red carpet in style. Watch Kassaundra's uplifting video, and to help grant the wishes of kids like Kassaundra, donate a car to Wheels For Wishes. Your donation benefits Make-A-Wish.
Survivor Of Boston Marathon Bombings Finds Love In Tragedy
James Costello, survivor of the Boston Marathon bombings ended up meeting his future wife while being hospitalized for his injuries at Spaulding Rehabilitation Hospital. Costello suffered severe burns and underwent several surgeries at Massachusetts General Hospital, before he was transferred to Spaulding Rehabilitation Hospital. That was where he met Krista D'Agostino, the woman he would eventually marry. She was working a six-week temporary stint as a traveling nurse, and she helped him through his painful recovery after months of surgery and rehabilitation.
Costello proposed eight months after the Boston Marathon bombings, during a "Heroes Cruise" in France, an all-expense paid trip for Boston bombing survivors and first responders. The two married on Aug. 23. Read their whole story on HuffPost Good News.
Therapy Bunnies Help Alzheimer's And Dementia Patients
Don't let therapy dogs get all of the attention, rabbits are wonderful healers too! Usually, people don't have fears of rabbits like they do for dogs or cats, so rabbits make great therapy animals and can do just as much as any other animal.
An August HuffPost Good News article highlights the importance of therapy rabbits in Alzheimer's and Dementia patients, and talks about the rescue of a new therapy rabbit in particular, who almost didn't survive after being left in a cardboard box next to a dumpster on a cold Minnesota night. A woman opened the box to find a freezing rabbit inside, and she brought her to a local animal shelter. This lucky rabbit was soon adopted by Jennifer Smith and was named Lulu. Smith has several other therapy rabbits at home and one of them helped to nurse Lulu back to health. Check out this adorable photo of Lulu and Teddy. Now that Lulu has been rescued, she is helping to improve the lives of others through her work as a therapy rabbit.
Lulu and Teddy are certified therapy rabbits through Bunny Besties, an organization in Minnesota. Smith visits nursing homes, schools, and camps so people can enjoy the affection of a therapy rabbit. Smith hopes to start volunteering at the Minnesota Children's Hospital and a local homeless shelter. To learn more, read the full story here. If you're interested in giving a home to a homeless rabbit, consider adopting a rabbit today.
Starbucks Customers Continue To Pay It Forward
On Aug. 20, kindness filled a St. Petersburg, Fla. Starbucks drive-through when one customer decided to "pay it forward" for the person in the vehicle behind him, except it didn't stop there. This person bought coffee for the next person in line, and the generosity continued 378 times, for nearly 11 hours! Read more here, and consider starting this trend in a location near you! Your gesture could make the news, just like this one did.
Wish Kid Wishes To See Pineapples Grow In Hawaii
To some, a pineapple may not mean much, but to 6-year-old Luke and his family, a pineapple means a once in a lifetime trip to Hawaii. Horticulture fanatic Luke wished to see pineapples grow in Hawaii, so Make-A-Wish Ohio, Kentucky, and Indiana helped to make that happen. Luke's mother told Make-A-Wish, "The opportunity to dream past his health issues has been wonderful."
According to Make-A-Wish, a combined 89 percent of doctors, nurses, and health professionals surveyed say they believe a wish experience can influence the physical health of Wish Kids.
Luke had his wish granted back in 2010 while battling a degenerative lung condition, and has since become an ambassador for Make-A-Wish! See how excited Luke was for his trip to Hawaii here.
If you would like to play a part in helping to grant wishes for Wish Kids like Kassaundra or Luke, or to simply make a positive influence in the world, donate a car today. Your car donation to Wheels For Wishes is green, environmentally-friendly, and incredibly generous. Plus, you receive a great tax deduction and free pick-up or towing of your vehicle. Call 1-855-278-9474 or fill out our online vehicle donation form.
Positive News Can Start With You
To see a positive change, we sometimes need to take the first step and be the change. Donate a car today and help to grant the wishes of kids all of the United States! With the holidays only a couple of months away, now is the perfect time to donate a car. 

Back to Blog