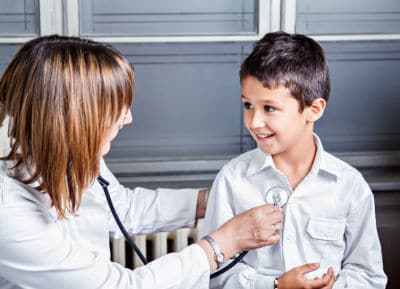 November Is Pancreatic Cancer Awareness Month
The American Cancer Society predicts that there will be 46,420 new cases of pancreatic cancer in 2014 in the United States. And while this disease rarely affects children, it is possible. Pancreatic Cancer Awareness Month is a great time to learn more about this serious form of cancer and raise awareness. While many of its risk factors are unavoidable, some are, and November is a good time to learn about them and help yourself and your children avoid these risk factors.
Unfortunately, pancreatic cancer often goes undetected until it is in an advanced stage. And even when diagnosed early, pancreatic cancer often has a poor prognosis. That's why it's important to learn about the risk factors, symptoms, screening tools and prevention options so that more cases can be prevented or caught earlier.   
What Are The Risk Factors?
Although childhood pancreatic cancer is very rare, there are lifestyle choices that are risk factors for developing pancreatic cancer in the future. Many of these lifestyle choices start in childhood, but can also be avoided from an early age. Some risk factors cannot be avoided or changed. For example, African-Americans face a higher risk for developing pancreatic cancer. Diabetes and family history can affect your risk as well. A family history of pancreatic cancer or certain genetic syndromes (such as a BRCA2 gene mutation, Lynch syndrome, or familial atypical mole-malignant melanoma) can increase your risk. 
If your child has chronic pancreatitis, he or she also has a higher risk of developing pancreatic cancer than the general population. However, it's important to discuss this risk with your child's doctor, as the degree of risk depends on what causes your child's pancreatitis.   
Pancreatic cancer does have some risk factors that you can avoid, and these are excess body fat and smoking. Helping your children form healthy eating habits and stressing the importance of not smoking will help them avoid the risk factors of being overweight or picking up smoking.
What Are The Symptoms?
Many of the symptoms of pancreatic cancer unfortunately do not appear until the disease has spread or become severe. It is still important to learn what to look for. The most common symptoms of pancreatic cancer are:
Upper abdominal pain that radiates to the back
Jaundice (yellowing of the skin or eyes)
Appetite loss, indigestion, nausea or other digestive issues
Unexplained weight loss
Depression
Blood clots
Keep in mind that these symptoms are oftentimes associated with other conditions and diseases as well. However, you should still see your doctor for these symptoms.
What Can You Do For Pancreatic Cancer Awareness Month?
In addition to learning about the symptoms and risk factors to increase your awareness, there are many ways for you to get involved in the community. Many organizations such as the Pancreatic Cancer Action Network and the Lustgarten Foundation for Pancreatic Cancer Research host events. Find an event put on by the Pancreatic Cancer Action Network by checking out their events page. Find a Lustgarten Foundation event here. If you can't find an event in your neighborhood that helps raise awareness for pancreatic cancer, consider hosting one yourself!
Give Back To Your Community With Car Donation
Although few children and young adults are diagnosed with pancreatic cancer, it is possible. Many children face cancer and other critical illnesses and could use a reason to feel more hope, strength and joy during this difficult time in their lives. You can help provide that for them by supporting your local chapter of Make-A-Wish by donating your car to Wheels For Wishes. Our car donation program benefits Make-A-Wish chapters all over the country, and your vehicle donation will help your local chapter grant more wishes for deserving children.
Donating to Wheels For Wishes is an easy way to get rid of an unwanted car, truck, boat, RV, or motorcycle. We provide free pick-up of your vehicle and handle all the paperwork. Plus, you get a great tax deduction in return. Pancreatic Cancer Awareness Month is a great time to put your unwanted vehicle to good use. All you need to do is call 1-855-278-9474 or fill out an online donation form today!