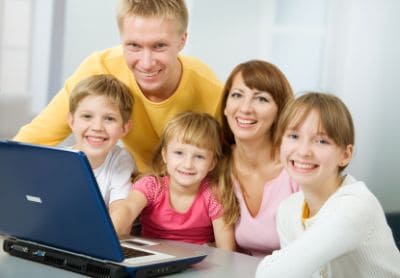 Why Online Car Donation Is The Way To Go
In a day and age where just about everything can be done online, it makes total sense that donating a vehicle would be one of those things. The Internet allows us to do everything from shopping for groceries or clothing, paying our bills, to completing our taxes. The internet is a huge timesaver and allows us to get things done at our own convenience. This is especially true when it comes to car donation or getting rid of an unwanted vehicle.
Not only is online car donation quick and easy, but it lets you quickly make your donation while handling the details later. Plus, it saves you loads of time that you would otherwise lose if you were trying to sell or trade in a vehicle.
Why Online Car Donation?
When you donate a vehicle to Wheels For Wishes, benefiting Make-A-Wish, you are already saving yourself the time, money, and stress that would otherwise be dealing with if you were trying to sell or trade in a used vehicle. Getting rid of a vehicle includes listing an ad in the paper or on the Internet, spending money on car repairs, driving from place to place to show your car, and haggling over a sales price. This hassle doubles if you are working on buying a new car at the same time. Why deal with this unwanted stress if you can easily donate a vehicle to a worthy cause, and better yet, with the click of a mouse?
At Wheels For Wishes, we take care of every detail for you. You help local kids with critical illnesses while getting rid of a vehicle in the easiest of ways, so car donation is a win-win for all. Plus, as if car donation isn't already simple enough, donating a vehicle online makes it even easier!
When you donate a vehicle online, you can quickly make your donation by filling out our easy online vehicle donation form. All you have to do is fill out your name, daytime phone number, email address, and your vehicle pick-up address and mailing address for your tax deductible receipt. After submitting your donation form, you will be contacted by one of our experienced vehicle donation representatives within 24 hours of the next business day. It's that easy!
Make Your Online Donation Today
Once we have your contact information and your vehicle pick-up address, we can take care of every detail for you. We handle the free pick-up or towing of your vehicle, and we take care of all the paperwork. The only thing you need to do is let us know that you have a vehicle to donate, and filling out an online donation form only take a few moments of your time.
If you do come across any issues or have questions you would like answered about the car donation process, you are more than welcome to give us a call at 1-855-278-9474 and one of our donation representatives will help you with anything you need. However, many of your questions may be found on our website. Check out our Tax Answers and FAQ pages for answers to many common questions about the donation process.
Wheels For Wishes Helps Local Kids
If you weren't aware that you could help to grant wishes of local kids just by surfing the web, you should be happy to know that it's completely possible when you donate a vehicle to Wheels For Wishes. Your unwanted car, truck, SUV, RV, motorcycle, or boat will be transformed into a wish for a local child and it just takes a few clicks of your mouse. Once your donation form has been completed, you will be playing a huge part in helping to make a child's wish come true. You will also get a great tax deduction at the same time, so why not donate a car? Car donation is an incredibly easy and beneficial gesture that can do more good than you ever thought possible!
Wheels For Wishes makes the whole car donation process easy and hassle-free so you can sit back and be proud of your generous decision to donate a vehicle to your local Make-A-Wish. Donate your vehicle today!