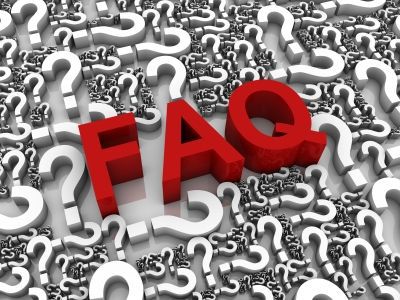 Your Most Frequently Asked Questions About Car Donation
When you donate an old vehicle to Wheels For Wishes, benefiting your local Make-A-Wish, we will take care of everything for you. We are happy to answer any questions you may have, at any time. While donating a car to Wheels For Wishes is easy and hassle-free, our experienced Vehicle Donation Representatives are happy to help out when needed!
For your convenience, we've put together a list of your most commonly asked questions about donating a car to charity. If you're still unsure, check out our 2012 Donate Car To Charity Guide or give us a call at 1-877-431-9474. We are happy to help!
Which Types Of Vehicles Do You Accept?
We accept all vehicles, running or not, such as cars, trucks, SUVs, RVS, motorcycles, and even boats! We accept all years, makes and models, and we will even take junkers that don't even run!
Must A Vehicle Be Operational When I Donate It?
No. We accept all vehicles, running or not! Every old car can be reused and recycled in one way or another. We make the most out of every donation we receive.
On rare occasion we are unable to accept certain vehicles (mostly boats or RVs), but we do our absolute best to make the most of every vehicle donated, and nearly all vehicles are accepted and help your local Make-A-Wish.  The best way to find out is to fill out the donation form or call and we'll tell you right away if we can turn your vehicle in to a wish.
Do I Need A Title To Donate A Vehicle?
This varies from state to state. In most cases, we do need the title to the vehicle. If you don't have the title papers, give us a call at 1-877-431-9474 and we will do our best to work something out!
How Does My Vehicle Get Picked Up?
We work with local towing companies to schedule your vehicle pick-up and tow. A local towing company will pick up your vehicle, running or not, at no cost to you.
How Should I Prepare My Vehicle For Pick-Up?
Remove all of your items from the car. Don't worry about fixing a car that doesn't run, or keeping the car clean. We will take care of everything for you.
Is My Vehicle Donation Tax Deductible?
Yes, your donation is tax deductible! After the sale of your vehicle, you will receive a 100% tax deductible receipt which will state the amount of the sale.
Is It Possible That Make-A-Wish Won't Receive Any Money From My Donation?
No. Because car donation is green and eco-friendly, even cars in the worst condition can be recycled.  Cars and car parts are always in demand. Every single piece of your car will be reused and recycled! No piece will go to waste. We are a 501(c)(3) non-profit charity and keep a very low overhead, so your donated car will always benefit Make-A-Wish.
How Much Money Will I Earn From My Tax Deduction?
No matter what you earn, you will receive a 100% tax deductible recipe at the time your vehicle is sold. You can save this receipt and deduct it from your taxes at tax time.
If the donated vehicle is sold for less than $500, you can claim the fair market value of your vehicle, up to $500 or the amount it is sold for if less than fair market value.
If the donated vehicle sells for more than $500, you can claim the exact amount for which the vehicle is sold. 
How Will My Donation Help People?
Your donation will grant the wish of a local child with a critical illness, between the age of 2 ½ and 18. Your donation will be recycled or auctioned off, and 100% of the earned net proceeds benefit Make-A-Wish. Your donation will allow a child's wish to be granted, whether they wish to meet their favorite athlete, go to Walt Disney World, or take a trip to Hawaii. When a child's wish is granted, they begin to regain strength, hope, and joy once again.
When Is A Good Time To Donate My Vehicle?
We accept donations year-round, but you will receive a tax deduction for the same year as long as you donate by 12A.M. local time on January 1st! Even if you receive your receipt after the New Year, your donation will still count.
There are many great opportunities for donating a vehicle, but there are plenty of occasions that car donation makes for the best solution:
The vehicle needs repairs that will cost more than the value of the car
You're ready for an upgrade
You don't have the time or energy to sell or trade-in your car
Getting the car fixed is too much of a hassle
The car no longer runs
You are looking to get a new car, but the trade-in value of your old car isn't as high as you'd like
You want your old car to go to a great cause and be reused and recycled
You care about helping others and contributing to a greener world
You want to donate to a great cause and get the maximum possible tax deduction
You no longer like looking at your old car sitting in the driveway or garage
You need to make extra space in the driveway or garage
You've tried selling the car but haven't had any luck
You are looking for an easy way to get rid of an old car, while contributing to an excellent cause
No matter what your reason for donating a car is, your donation will make a difference. It will contribute to a greener world, help a child's wish come true, and it will save you the time and stresses or selling or trading in an old car. Give us a call today and let us take care of everything!