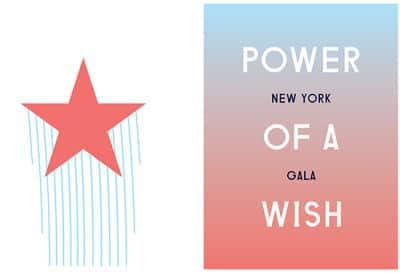 Metro New York Power Of A Wish Gala
Making wishes come true is always a fun experience. On June 9 you can get dressed up and meet some wonderful people at the Metro New York Gala. This night is all about celebrating the effect of wishes big and small. It's a time to honor the children that had wishes come true and to all the people who helped in making these wishes possible.
What You Don't Know About The Celebrity Hosts
The Metro New York Gala is the biggest fundraising event of the year for this chapter. Every year they pick a host who is special to this chapter and who has also made a big impact in making wishes come true. Last year they had Vanessa Bayer who you might know from Saturday Night Live and is actually a Make-A-Wish kid herself. Many people don't know that at the age of 15 Vanessa was diagnosed with leukemia. As she was going through all the treatments and unable to do what normal 15 year old girls do, Make-A-Wish blessed her with the experience to have her wish come true. She wished to go to Hawaii with her family which impacted her life greatly. Every wish experience is different; however, every wish kid walks away feeling happier and more willing to do the treatments. When she was asked to be the host of the 2015 gala it was a great honor to give back to a foundation that granted her wish all those years ago.
The 2016 Gala will be hosted by Nigel Barker, a world-renowned photographer, and you might know him from America's Next Top Model. However you may not know that he has been involved in Make-A-Wish since 2003. He first got involved when Make-A-Wish asked him if he would help grant a wish for a girl who had wished to become a model. This experience made Nigel see the beauty in giving back, and since 2003 he has tried everything in his power to make the wish experience wonderful. Nigel was the largest fundraiser of 2016, which is why his is the perfect host for this year's gala.
2016 Honoree
This year's honoree, Mazdack Rossi, is the Co-Founder and Creative Director of Milk Studios. Milk Studios is an exceptional photography studio based out of New York. They work with many different industries giving them a variety of clientele. Mazdack has been involved with Make-A-Wish for over a decade in helping grant wishes that are fashion and modeling based.
Details
The gala will be held at the beautiful Cipriani Wall Street on Thursday, June 9. It will be an extravagant night where cocktails will be served, along with a delicious dinner and dancing. You can purchase tickets and find sponsorship information here or contact Leighann Buscemi at 516.944.6212 ext. 123.
Help Wishes Come True
If you are unable to attend this year's gala and still want to make wishes come true, there is another way that you can help. If you have an unwanted vehicle which you don't want the hassle of trying to sell, you can donate it to Wheels For Wishes. This car donation program gives you a great tax deduction, and proceeds from your vehicle help grant wishes. You can use our chapter locater to help benefit children in your area. Then when you find the chapter you want to donate to, there are two fast and easy ways to donate your car. You can fill out our online car donation form or call 1-855-278-9474. Help make a child's wish come true!