Make Dreams Come True At 2017 Wish Ball
Posted in
Donate Car News
, Tuesday, February 7, 2017 Last modified: Tuesday, March 3, 2020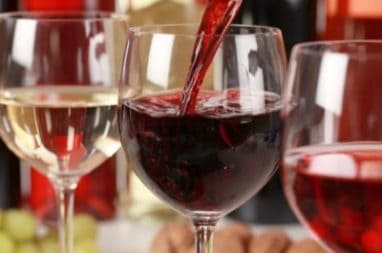 On Feb. 10, 2017, you are invited to the Westin Charlotte (601 S College St., Charlotte, N.C. 28202) for the 2017 Wish Ball. With this invitation comes the chance to benefit an organization that has already helped to grant over 4,000 wishes in North Carolina to local kids with critical illnesses. 
This Wish Ball features a cocktail hour, delicious fine dining, auctions, raffles, dancing, live music and surprises from local wish families. This event is perfect for you and your friends to spend a fun evening together while making a positive difference at the same time. For more information, check out the event details below.
Event Details
Here are some facts about the 2017 Wish Ball that you need to know!
Location: Westin Charlotte (601 S College St., Charlotte, N.C. 28202)
Date: Feb. 10, 2017
14th year
Wear your blue tie!
Limited tickets: Contact Lauren Harnett or reserve online.
Registration: 6-7 p.m.
Dinner Is Served: 8-9 p.m.
Event Program, Live Auction and Raffle:               8-9 p.m.
Dancing and Entertainment: 9:30-11 p.m.
Silent Auction Ends: 9:45 p.m.
Join The Wish Movement
Through Make-A-Wish North Carolina alone, over 4,000 wishes have been granted to local children with critical illnesses. The goal is to continue granting wishes until every local child with a dream gets to live that dream. The 2017 Wish Ball is a fantastic way to make an impact on this goal. 600 guests will be in attendance, and you and your friends can be part of the experience.
If you can't make it to the event, it sells out or you would prefer to help in a different way, Wheels For Wishes has the best option for you. All you need is an unwanted or unused car, boat, trailer, truck, RV, or motorcycle. We take your wheels and turn them into wishes!
Wheels For Wishes, a nonprofit 501(c)(3) car donation organization, benefits Make-A-Wish North Carolina with your generous donation! We take the hassle out of selling your car by picking it up for free and giving you a 100 percent tax-deductible receipt! You make a big impact on your community, your driveway has more space and you get paid with a great tax deduction. It's a win-win-win!
Donate today by calling 1-855-278-9474 or fill out an online donation form. We are here to make the process hassle-free, so you can make dreams come true today!

Back to Blog