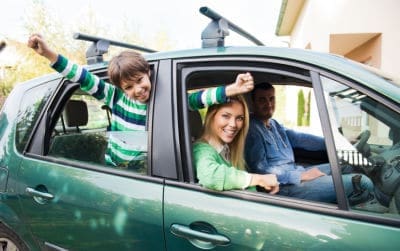 Make Car Donation A New Year's Resolution
It's the start of a brand new year, and you may have a list of resolutions that you'd like to accomplish in 2016. If car donation is on your list of New Year's resolutions, you've come to the right place. Wheels For Wishes helps to improve the lives of local children in communities throughout the U.S. Find a local chapter in your area and see how your car donation help local children near you. 
What Are Your Resolutions?
Some people love making New Year's resolutions, while other people prefer to pass on the tradition all together. According to StatisticBrain.com, about 45 percent of Americans usually make New Year's Resolutions, and 38 percent never make resolutions. The remaining 17 percent make resolutions from time-to-time. The top 10 New Year's resolutions include:
Losing weight
Getting organized
Spending less money and saving more
Enjoying life
Learning something new
Quitting smoking
Helping others
Falling in love
Spending more time with family
If you're like the 45 percent of Americans who usually make New Year's resolutions, one or two of these goals may be on your list. Thankfully, donating a car to charity can help you to check off a few of these goals. Vehicle donation is a great way to get organized, spend less money, and help others.
The Benefits To Donating A Car
Wheels For Wishes accepts most makes and models of vehicles, in nearly any condition. Old or new, we'll accept it. Your donation will be accepted whether it's running or not! We even pick up or tow away vehicles at no charge to you.
If your vehicle is on its last winter, it's probably a good time to donate it to charity. Donate your unwanted car, truck, boat, motorcycle, or other vehicle, and receive the following benefits, which could help you to cross off a few items on your New Year's resolutions!
Help to grant wishes for local children in your community, or help to support local children's hospitals and charities. Learn more about the causes we support in your area by using our Chapter Locator.
Get organized by making space in your driveway, garage, or shed. Why let an unwanted or unneeded vehicle take up space when it hardly if ever gets used?
Save money on gas, car insurance, and maintenance when you donate an unwanted vehicle to charity. Why waste money on filling the gas tank, just to drive it around to potential buyers? Instead, let Wheels For Wishes take care of everything for you. You'll even receive a tax deduction.
Donate Today, Feel Great In The New Year
If you're ready to donate your car, give us a call and we'll walk you through the entire car donation process. Simply call us at 1-855-278-9474 or fill out our easy online vehicle donation form. When you donate a car today, you'll feel great about helping local children in the New Year.