Make-A-Wish Oregon Summer Wishes Cocktail Party
Posted in
Donate Car News
, Thursday, May 25, 2017 Last modified: Tuesday, February 25, 2020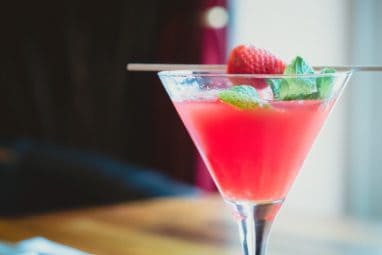 Have you been looking for a fun event to partake in this summer with your friends? On June 10 from 7-10p.m. you can participate in this premier event. The Summer Wishes Cocktail Party, hosted by Emerging Leaders Board, will be an entertaining evening full of drinks, food, music and lots of dancing. This event not only is going to be lots of fun, but it also benefits Make-A-Wish Oregon; helping wishes come to true for local children with life-threating medical conditions.
About The Event
This event is great for a fun girl's night out or a date night. There will be lots of different activities you can partake in.
The color for this year's event is blue, so they want everyone attending to be in blue.
There will be an outdoor beer garden, allowing you to mingle and meet new friends.
Great music with a large dance floor.
Scrumptious food for all to enjoy.
They will have lots of different drink for you to try.
Tickets
The Summer Wishes Event Ticket: The ticket includes one admission, two drink tickets, and an appetizer. All this for only $50.
Golden Ticket: This is a raffle ticket for two unrestricted, round-trip Alaska Airlines tickets. There are 194 remaining. The winner will be drawn at Summer Wishes. This is in addition to the admission ticket. You must be present to win. The Golden Ticket Raffle Ticket is $50.
Would You Like To Do More?
If you would like to do more we have a fantastic opportunity for you to do so. If you have an unused vehicle sitting around such as a: boat, RV, ATV, car, truck, or even personal watercraft you can donate it to Wheels For Wishes benefiting Make-A-Wish Oregon. This is a great option if you don't want to go through the hassle of selling it. We will pick up the vehicle for free from a location that works best for you. 
Our donation process is fast and easy. First, give us a call at 1-855-278-9474 or fill out our easy online donation form.  Once this is done, you will receive a call from one of our vehicle donation representatives to schedule your vehicle pick-up. Please remember to take out all of your personal belongings before your vehicle it towed away. Once your vehicle is gone, you will receive your deductible receipt in the mail.
Donate today knowing you are helping a child's dream come true! 

Back to Blog