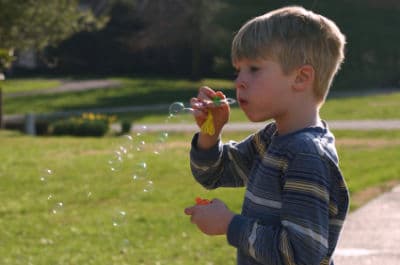 Give Back To Your Community On Make A Difference Day
We all get so busy and caught up in our own lives that it's easy to forget how important it is to give back to the community and help others. Oct. 24 is Make A Difference Day, which may be the perfect time to set aside your own wants and needs, and instead, help others around you. How will you give back on Make A Difference Day? 
Help To Brighten The Lives Of Others
Make A Difference Day always takes place on the fourth Saturday in October, and this year's celebration will be on Oct. 24. This year's Make A Difference Day will bring together millions of volunteers across the nation for its 24th year!
Make A Difference Day is the largest national day of community service, and it's easy to get involved in the community. This great day of service proves that anyone, regardless of age, location, or resources, can make a difference in the lives of others.
Find An Event Near You
Gather your friends, family, coworkers, or a team of people to find a project near you, or start your own! Registering your project puts you in the running for one of fourteen $10,000 grants from Newman's Own. If you win, your project can do even more for your community!
You can find resources such as brochures, toolkits, leader guides, and a certificate of appreciation for volunteers on the event website.
If you need ideas for starting a project of your own, consider starting a food or clothing drive, serving food at a homeless shelter, adopting a pet, coordinating a recycling event, cleaning up a local park, or any other act of kindness that will make a difference in the lives of others.
Turn An Unwanted Car Into So Much More
Whether or not you can attend a nearby Make A Difference Day event, you can also make a difference in the lives of children who are battling critical illnesses when you donate a vehicle to charity. Donate a car, truck, boat, motorcycle, ATV, RV, or other vehicle and turn it into a wish for a child between the age of 2 ½ and 18. Your car donation truly does make a difference in the life of a child. Your car donation can:
Your car donation does so much for local children in your community, but it also benefits you. You'll get a great tax deduction, free pick up or towing, and you'll even be contributing to the green movement. Donating a car in honor of Make A Difference Day may be the perfect way for you to get involved.
To donate a car to Wheels For Wishes, benefiting Make-A-Wish, please call 1-855-278-9474 or fill out an online donation form.
How do you plan to get involved on Make A Difference Day? We'd love to hear your thoughts on our Facebook, Twitter, or Google+ pages.