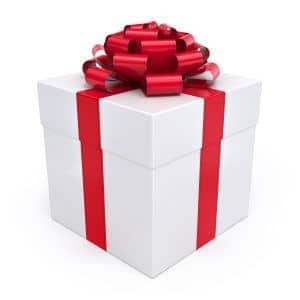 Macy's Thanks For Sharing Program To Benefit Make-A-Wish
One of the best things you can do this time of the year, besides car donation, is find as many ways as possible to help local charities. With the holidays just around the corner, Wheels For Wishes is working harder than ever to make sure wishes are granted. Our vehicle donation program is always a great way help grant wishes, but you can also let your holiday shopping benefit local kids as well.
Macy's is a proud sponsor of the "Thanks For Sharing" program benefiting Make-A-Wish. From now until December 31, 2012 (the sooner, the better), you can participate in the program and help Make-A-Wish grant wishes for the holiday season. How great is that? You can be a part of the magic of Macy's!
The Macy's "Thanks For Sharing" program allows you to enroll in the program with a $25 fee charged to your Macy's Card. Macy's will make a $10 donation, up to a total of $15 million total, to national and local charities, such as Make-A-Wish, the American Heart Association's Go Red For Women movement, the Breast Cancer Research Foundation, and Futures Without Violence.
The program allows you to earn 10% rewards on most of your Macy's Card purchases until December 31. All you need to do is check your receipt to keep track of your rewards! The sooner you enroll, the more rewards you'll stack up, so get started today!
In February 2013, Macy's will begin mailing out "Thanks For Sharing" reward cards, which never expire! The rewards can be used in-store and even online.
Enroll today to benefit Make-A-Wish, while giving yourself some extra shopping rewards, too! How great is that?
Sharing can come in many forms, but our absolute favorite is car donation! Give us a call at Wheels For Wishes when you're ready to donate that old car sitting in your driveway!