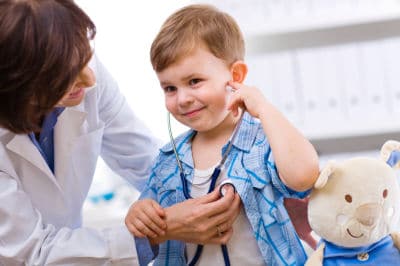 September Is Leukemia, Lymphoma and Hodgkin's Lymphoma Awareness Month
Last year, more than 156,000 people in the United States were expected to be diagnosed with a blood cancer such as leukemia or lymphoma. That works out to one new diagnoses every 4 minutes. New cases of leukemia, lymphoma and myeloma was expected to account for 9.4 percent of the estimated 1,665,540 new cancer cases diagnosed in the country last year.
Every September, Leukemia, Lymphoma and Hodgkin's Lymphoma Awareness Months helps raise awareness about these types of blood cancer and to give hope to those affected by the disease. Leukemia, Hodgkin lymphoma, non-Hodgkin lymphoma (NHL), myeloma and myelodysplastic syndromes (MDS) are types of cancer that can affect the bone marrow, the blood cells, the lymph nodes and other parts of the lymphatic system. Learn about which color ribbon to wear this month, as well as other color ribbons associated with each cancer awareness month ribbon.
Improvements in the treatment of these types of blood cancers began during the latter part of the 20th century largely due to chemotherapy. Research has led to the growing understanding of the many subtypes for each of the blood cancers, and the differences in therapy required based on subtype.
What Is Lymphoma?
Lymphoma is a general term for many blood cancers that originate in the lymphatic system. The two main types are Hodgkin lymphoma and non-Hodgkin lymphoma. Some types of lymphoma are curable, but for other types, many patients are able to keep their disease under control and have a good quality of life with medical treatment. Progress in treating lymphoma gives patients more hope than ever before.
What Is Leukemia?
Leukemia is a type of cancer that affects the blood and bone marrow, the spongy center of bones where our blood cells are formed. The disease develops when blood cells produced in the bone marrow grow out of control. The most common types are acute myeloid leukemia, acute lymphoblastic leukemia, chronic myeloid leukemia, and chronic lymphocytic leukemia. Other types of leukemia include hairy cell leukemia, chronic myelomonocytic leukemia and juvenile myelomonocytic leukemia.
Children Affected By These Diseases, Too
Leukemia affects approximately 10 times more adults than children, according to the National Cancer Institute, but it is the most common cancer among children, with acute lymphoblastic leukemia accounting for approximately 75 percent of all childhood leukemias.
The two types of childhood Hodgkin lymphoma are: Hodgkin lymphoma and non-Hodgkin lymphoma. Hodgkin lymphoma is cancer of the blood and bone marrow, and is one of the most curable forms of cancer. Signs and symptoms could include:
Swollen lymph nodes in the neck, upper chest, armpit, stomach, or groin
A persistent cough or shortness of breath
Fever
Night sweats
Tiredness, low energy
Unexplained weight loss
Itchy skin
An enlarged spleen
Non-Hodgkin lymphoma is a diverse group of blood cancers that share a single characteristic in how they develop. It usually develops in the lymph nodes and lymphatic tissues, but sometimes involves bone marrow and blood.
Help To Spread Awareness This Month
Other types of blood cancers include myeloma, myelodysplastic syndromes, and myeloproliferative neoplasms. Most people who are diagnosed with myeloma are over the age of 60. This type of cancer begins in the bone marrow and affects the plasma cells.
Myelodysplastic syndromes is a term used to describe a group of diseases in the blood and bone marrow. No symptoms other than fatigue or shortness of breath may occur, and may be diagnosed due to a routine exam or blood test. 
Myeloproliferative neoplasms are types of blood cancers that begin with an abnormal mutation in a stem cell in the bone marrow. This change leads to an overproduction of white cells, red cells, and platelets.
With this information, you can help to understand the people who are battling these diseases, and you can also help to spread awareness.
Donate A Car To Grant Wishes For Children With Medical Conditions Like These
Survival rates for childhood cancers are continuing to grow, but amongst all of the hospital visits, appointments, treatments, and surgeries, children battling critical illnesses have wishes that they would love to see come true. Wishes could include a family vacation, a shopping trip, or a chance to meet their favorite sports team.  
Thanks to Make-A-Wish, a child between the age of 2 ½ and 18 has their wish granted every 38 minutes, and your car donation to Wheels For Wishes can help to make this possible! Donate a car today and receive a tax deduction for your charitable contribution, plus you will feel great knowing that your donated car has helped to make a wish come true for a local child. Call 1-855-278-9474 or fill out an online car donation form today.