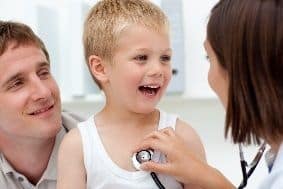 Donate A Car To Spread Awareness For Kidney Cancer And Multiple Myeloma This March
March is not only Colorectal Cancer Awareness Month, but also Kidney Cancer Awareness Month and Multiple Myeloma Awareness Month. Learn more about these diseases, what the signs and symptoms might be, and how you can help to spread awareness during the month of March. Awareness can help to save lives! You may even wish to donate a car to Wheels For Wishes, benefiting Make-A-Wish, to grant the wishes of children who may be battling these diseases.
Kidney Cancer Awareness Month
Kidney cancer is a cancer that forms in the tissues of the kidneys. There are two main types of kidney cancer, which are renal cell carcinoma or transitional cell carcinoma. Renal cell carcinoma accounts for 85 percent of all malignant tumors and includes a variety of subtypes of renal cell carcinoma. Each type of renal cell carcinoma is treated differently.
Transitional cell carcinoma affects the interior lining of the kidneys, the urinary tract system, and possibly even the bladder. Some patients will develop Wilms Tumor, but Wilms Tumor is mostly diagnosed in children around the age of three. When Wilms Tumor has spread to other parts of the body, or has metastasized, tumors can spread to the lungs and possibly even rupture. This would call for emergency removal of the tumors.
Signs And Symptoms
Unfortunately, there are very few signs and symptoms of kidney cancer until it has metastasized. The most common symptom includes blood in the urine, but blood in the urine can also be caused by kidney stones or an infection. Other signs and symptoms of kidney cancer include:
Abnormal urine color

Pain in the loin

Weight loss

Anemia

Malaise, or a generalized feeling of discomfort, illness, or lack of well-being

Enlargement of one testicle

Excessive hair growth in females

Abnormal vision

Hypertension

Constipation

Paraneoplastic disease

Elevated calcium levels
Symptoms of Wilms Tumor Include:
Swelling in the abdomen

Fever

Blood in the urine

High blood pressure

Constipation

The tumor may have grown large enough to be felt in the child's abdomen
While many of these signs and symptoms could be present due to other medical issues, it is important to seek medical assistance as soon as possible.
Risk Factors For Kidney Cancer
Obesity and smoking are two of the main risk factors for developing kidney cancer. If you do smoke, quit smoking and if you are overweight, exercise regularly and practice eating a healthy diet. High blood pressure, advanced kidney disease, or a family history of kidney cancer are all risk factors for developing the disease.
Treatment Options For Kidney Cancer And Wilms Tumor
Kidney cancer is highly treatable, but later stages of kidney cancer are harder to cure. However, pain and suffering can be minimized with different treatment options which include surgery and biological therapy. Biological therapy includes drugs that use your immune system to fight the cancer. The drugs usually cause nausea, chills, vomiting, fever, and loss of appetite.
If surgery is not an option, embolization or cryoablation can be used. Embolization blocks blood flow to the tumor, to relieve pain and bleeding over a long period of time. During this procedure, a material is injected into the main blood vessel leading to the kidney, which blocks blood and nutrients from getting to the tumor. Side effects of this procedure include nausea, vomiting, and pain.
Cryoablation freezes cancerous cells in the kidney. A gas is inserted into the cells to freeze them, and then another gas is inserted to thaw them out. This procedure ultimately kills the cancer cells, but side effects include bleeding, infection, and damage to surrounding tissue.
Treatment for Wilms Tumor depends on the size and stage of the tumor, but if the tumor is only located in the kidney, the tumor can be removed. In other cases, the entire kidney might be removed. Chemotherapy is sometimes used in conjunction with surgery.
During the month of March, help to spread kidney cancer awareness by wearing the color orange, and sharing this information via your social media networks. If you are spreading awareness for someone in particular this month, let us know by leaving us a message on our Facebook, Twitter or Google+ pages.
Diagnosing Multiple Myeloma
Multiple myeloma is a type of cancer that is formed by malignant plasma cells. Normal plasma cells are found in the bone marrow, which are important for immune function. When plasma cells become cancerous and grow out of control, they can produce a tumor called plasmacytoma. These tumors tend to develop in a bone and are rarely found in other tissues.
When someone has a single plasma cell tumor, this is called an isolated plasmacytoma, but more than one plasmacytoma is called multiple myeloma.
Typically, multiple myeloma is characterized by the following:
Low blood counts

Bone and calcium problems

Infections

Kidney Problems

Monoclonal gammopathy, or having many copies of the same antibody

Light chain amyloidosis

Solitary plasmacytomas, or abnormal plasma cell growth
Unfortunately, there are rarely symptoms for multiple myeloma until it has reached an advanced stage. On occasion, multiple myeloma can be found early during a routine blood test which shows an abnormal amount of protein in the blood.
Signs and symptoms could include:
Bone pain, especially in the spine and chest

Nausea

Constipation

Mental fogginess or confusion

Frequent infections

Weight loss

Fatigue

Excessive thirst

Weakness or numbness in the legs
Multiple myeloma is a rare type of cancer, which affects only about 1 in 143 people. However, it is still important to raise awareness and do your part during the month of March, during Multiple Myeloma Awareness Month.
Spread Awareness During The Month Of March
According to the American Cancer Society, about 26,850 new cases of multiple myeloma are expected to be diagnosed in 2015, and approximately 11,240 deaths will occur. You can change these statistics by spreading awareness and encouraging people to be on the lookout for any strange or abnormal signs and symptoms. The information you share could potentially save lives!
To help bring joy into the lives of children with kidney cancer, Wilms Tumor, or multiple myeloma, consider donating a car as a way of spreading awareness this month. Wheels For Wishes is a nonprofit vehicle donation program that benefits Make-A-Wish, and helps to grant the wishes of children all over the nation.
When you donate a car, truck, boat, motorcycle, camper, or ATV to Wheels For Wishes, your vehicle will be recycled and reused or auctioned off and the earned proceeds will benefit your local Make-A-Wish. Find your local Make-A-Wish chapter here and donate a car today! Wishes help to bring hope, strength, and joy back into the lives of children between the ages of 2 ½ and 18.
How Does A Car Donation Help During Cancer Awareness Months?
When you donate a car to Wheels For Wishes during any cancer awareness month such as Colorectal Cancer Awareness Month, or Kidney Cancer And Multiple Myeloma Awareness Month, you are not only helping to make a wish come true for a deserving child battling a critical illness, but you are also helping to spread awareness about different types of cancers.
While donating a car to Wheels For Wishes will not help to fund cancer research or put an end to cancer altogether, car donation is part of something inspirational. Amongst hospital visits, surgeries, treatments, and side effects from medications, children with critical illnesses are unable to experience many of the things that regular kids get to experience. These children miss out on many days at school, after school activities, sports, and even birthday parties or holidays.
When you donate a car to benefit Make-A-Wish, you can help to uplift a child's spirit during difficult times such as these, while also helping to share the mission of Make-A-Wish.
Wishes Fall Into Five Categories
When children become eligible to have their wish granted, they are given the opportunity to live out their wildest dreams, limited only by their imaginations. Wishes typically fall into the categories of:
I Wish To Be

I Wish To Give

I Wish To Go

I Wish To Have

I Wish To Meet
Make-A-Wish even shares stories and updates of past Wish Kids, showing where they are now. The My Life Now stories are incredibly inspirational and go to show how important a wish experience really is. Because of Make-A-Wish and the generous donors that support Make-A-Wish, children battling critical illnesses are given opportunities to enjoy their wish experience, helping to fill their lives with hope, strength, and joy.
A Wish Impact Study that Make-A-Wish conducted in 2011 showed that parents, health professionals, and volunteers all believe that a wish come true empowers children with critical illnesses to fight even harder against their medical condition. Wishes help to improve quality of life. 89 percent of doctors, nurses, and health professionals all believe that a wish experience can influence Wish Kids' physical health.
Wishes are truly amazing, and each and every wish is different. Some children wish to be models, actors, or musicians for a day, while others wish to give to others. Some children wish to go somewhere magical, such as Walt Disney World, and others wish to have a playhouse, new toy, or to go on a shopping spree. Other children wish to meet someone that they admire, such as a celebrity or sports player.
Wish Stories To Inspire You
Make-A-Wish has had the pleasure of granting children's wishes since 1980. When seven-year-old Chris wished to be a police officer for a day, Make-A-Wish was there to make his wish happen. Today, Make-A-Wish grants the wishes of children every 38 minutes! Without Make-A-Wish, imagine all of the children who would have missed out on this amazing opportunity.
Check out these Wish Stories to see just how important a wish experience really is.
Donate Your Car To Grant Wishes For Children
If you have a car to donate that will help to spread awareness during the month of March, please consider making your car donation to Wheels For Wishes. You receive many great benefits, such as:
A great tax deduction

Free and fast pick-up or towing of your vehicle, nearly anywhere in the United States

An easy and hassle-free vehicle donation process

A great way to contribute to the green movement since car donation is green and eco-friendly

A convenient method of disposing of an unwanted vehicle
Most importantly, your vehicle donation helps to grant wishes for children in your community. You never know who could be in need of a wish experience. It could be the child you see playing in his or her yard down the street from your home, the child who is missing from class quite frequently, or a child you pass by at the grocery store. You never know who could be in need of a wish come true, and your car donation makes it possible.
To donate a car today, please complete the following steps:
Call us at 1-855-278-9474 or make your vehicle donation online

You will have the chance to schedule your free vehicle pick-up or towing at a time that is convenient for you

Take your vehicle for one last spin around the block and take a photo of you standing by your vehicle

Share your photo on our Facebook, Twitter or Google+ pages to spread awareness about car donation during Cancer Awareness Months

Remove all items from your vehicle before the vehicle is picked up

Wait for your tax-deductible receipt in the mail and save this to deduct from next year's taxes

Make your donation before 11:59 p.m. on Dec. 31 for the donation to count for the same year's taxes
Feel Great When You Donate
Car donation is something to be proud of. You are contributing to the green movement, putting your unwanted vehicle to better use, saving yourself some time and money that you would otherwise spend on paying for car insurance or filling the gas tank, and you are helping to grant a wish for a local child in your community. What could be better than that?
We would love to hear about your plans to spread awareness this month. Who are you spreading awareness for? Is it someone close to you or are you hoping to help strangers in need? Whatever the reason, it's something you can truly feel great about.