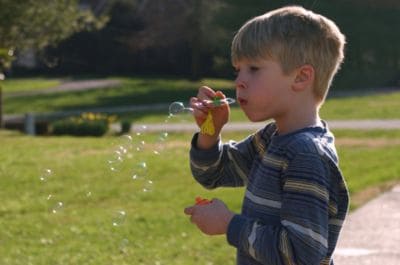 I Wish To Give Wish Stories Will Melt Your Heart
Wishes tend to fall in five categories: I wish to be, I wish to give, I wish to go, I wish to have, and I wish to meet. Wishes are only limited by a child's imagination, and Make-A-Wish works to ensure that each and every Wish Kid's wish will be granted. Your car donation to Wheels For Wishes can make wishes possible, and many Wish Kids wish to make the world a better place, so you know that your car donation will be a part of something great. 
Four-Year-Old Lauren Wishes To Give Comfort And Hope
Wish Kid Lauren from the Make-A-Wish Metro and Western New York chapter is only four years old and battling cancer, but when she heard that she would be having her wish granted through Make-A-Wish, she wished to give to others. Lauren wished to deliver stuffed bunny blankets to hospital patients to provide them comfort during difficult times.
Lauren anxiously waited for her big day to arrive, and she couldn't have been any happier. Before Lauren handed the bunny blankets over to patients, she hugged the blankets and left the recipients with smiles on their faces.  Read Lauren's full story here.
Dominic Goes On A Shopping Spree For Others
Make-A-Wish Greater Pennsylvania and West Virginia's Wish Kid Dominic wanted to provide toys to children in need, and he did just that when he was told he would be having his greatest wish granted. Instead of going on a shopping spree for himself, four-year-old Dominic wished to go on a shopping spree for kids at the Children's Hospital of Pittsburgh at UPMC. Despite Dominic's battle with leukemia, he wished to make other kids happy, who may be dealing with situations similar to his.
Dominic went on a shopping spree to stock up on toys, and then distributed the new toys to children at the hospital. Each toy has a sticker that says "Donated by Dominic," which lets the other kids know that someone is thinking of them. Read the full story here.
Make Wishes Like These Come True
There is no question that Wish Kids are amazing. When you donate a car to Wheels For Wishes benefiting Make-A-Wish, you can make the world a better place. Whatever a Wish Kid wishes for, they are helping to make the world a little brighter. Wishes help to create hope, strength, and joy, and each and every Wish Kid is deserving of their wish.
Help to create wish stories similar to these "I wish to give" stories just by donating your car to Wheels For Wishes. Vehicles are recycled or auctioned off and the earned proceeds from the sale of vehicles benefit Make-A-Wish.
To donate, Please fill out an online donation form or call us at 1-855-278-9474. Donate a car before 11:59 pm on Dec. 31 and receive a tax deduction on this year's taxes! Plus, you will receive free pick up or towing of your vehicle, nearly anywhere in the United States.