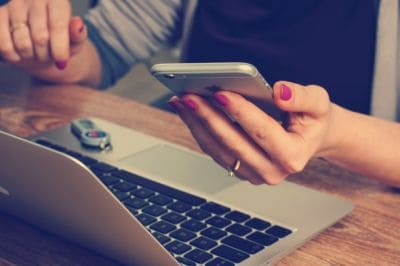 How To Donate Your Car Online
If you're always on the go, work odd hours or don't like talking on the phone, it's always nice when you have the option to do things online. Car donation is one thing that's incredibly easy to do online! If you've been meaning to make a car donation but haven't set aside the time, don't worry. Donating your car online takes only a minute, and you can do it any hour of the day, seven days a week! 
If you have a car to donate, you can get started right now by using our online car donation form! 
Information You Need To Donate A Car Online
Similar to donating a car over the phone, you really only need a few pieces of information on hand to get started with your donation through an online form.
Your name, address, contact info and other basic details  
The make and model of your vehicle
The vehicle's year
The vehicle's color
How many miles are on the odometer
Known mechanical issues with your vehicle
Information on whether or not the vehicle runs and drives
Information on whether or not you have the vehicle's title
The Make-A-Wish Chapter or charity partner that you want your donation to benefit
If you don't know how many miles are on your car, it's okay to put in your best guess. If your car doesn't have a title but you want to make a donation, please do fill in the form anyway. In many cases, we can make arrangements to get a replacement title or other necessary paper needed to accept your car donation without a title.
Who Can Benefit From Online Car Donation
Donating a car online is the perfect option for many people. Those who work overnight shifts and aren't awake during business hours find it especially helpful to donate online. If you don't own a computer but do have a tablet or smart phone, online car donation is the way to go! Anyone who is short on time or simply prefers to type rather than talk will benefit from the option to donate online.
Wheels For Wishes Has A Mobile-Friendly Website
One of the man concerns – and frustrations – with doing things online is when companies don't have a mobile-friendly website. There's nothing worse than zooming in on tiny text in order to click things. However, you never need to worry about that with Wheels For Wishes. Our website is completely optimized to work just as well on your phone or tablet!
Donate Your Car
Ready to donate a car, truck, boat, RV, motorcycle or other vehicle? Head to our online donation form. If you would prefer to make your donation over the phone, please call 1-855-278-9474 to get started.