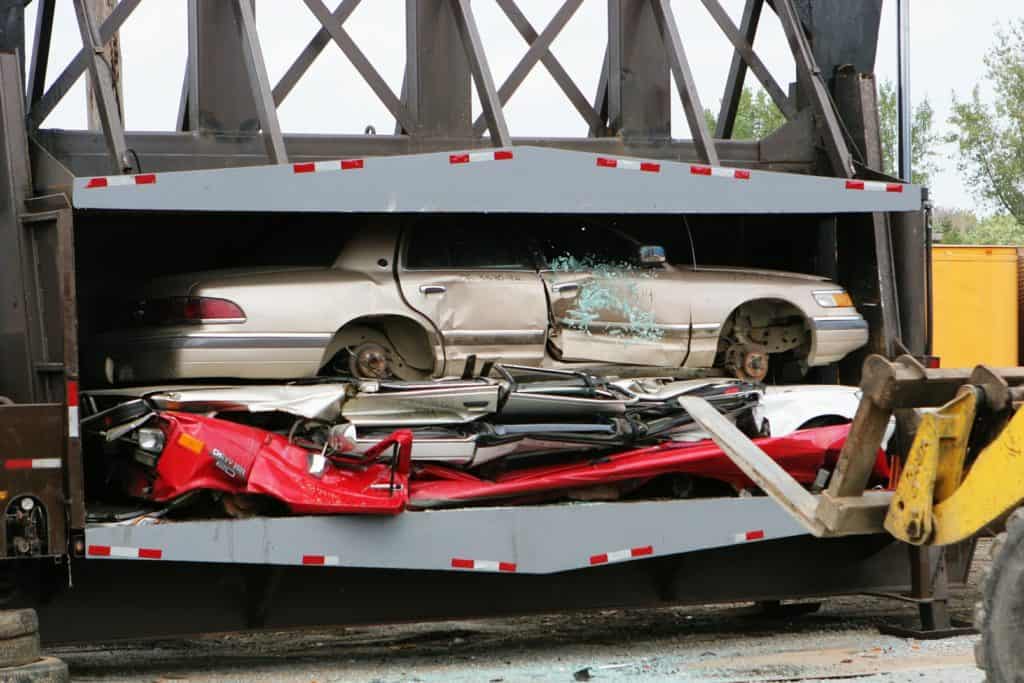 How To Donate A Junk Car To Charity
If you have a junk vehicle sitting around on your property, you may have more options than you realized for getting rid of it. Most people think their only choice for junk car removal is to pay someone to tow their car off to a scrap yard. But what if there was a way to have your junk car removed for free and help a charity all at the same time?
With Wheels For Wishes, you can do just that! You can donate your car in just about any condition. In most cases, your vehicle doesn't even need to run in order for it to be donated. By donating your junk car, you will receive so many great benefits that you wouldn't get otherwise. You can't donate a car for cash, but you can donate to benefit kids and get a great tax deduction!
What Condition Does A Car Need To Be In?
In most cases, it doesn't matter whether your car runs or not. It can still be donated to Wheels For Wishes. If your car has rust damage, dents, mechanical problems or it simply won't start anymore, car donation is a great option. Whether you're just upgrading from an old car or your car has been sitting unused for years, you can donate it!
Which Other Vehicles Can Be Donated?
Cars aren't the only vehicles that can be donated. Wheels For Wishes also accepts boats, RVs, motorcycles, Jet Skis and all types of trailers. If you have any one of these vehicles taking up space in your garage, shed or lawn, it's time to donate. You still receive free towing and a tax deductible receipt for donating any type of vehicle!
How To Donate A Junk Car
If car donation sounds like the perfect option for your junk car or any other vehicle, it only takes two minutes to donate. Just call us at 1-855-278-9474 or fill out an online car donation form. We'll help with any questions you may have about donating a car to charity. Our staff will also schedule a convenient time for your vehicle to be picked up for free. After your vehicle is taken away, you'll receive a tax deductible receipt in the mail. It really is that easy to donate your unwanted car!
What are the benefits of donating a junk car?
Donating a junk car has many benefits! You may run into hassle if you try to sell your car. Storing your junk vehicle can be a waste of space. If your car is junk, you might waste your time trying to fix it. So, why donate your junk car? The reason is simple: Wheels For Wishes offers great benefits when you donate your car. These benefits include:
We accept almost all vehicles, including junk vehicles! Call us to see if we'll take yours!
After we accept your junk vehicle donation, we come to you with free towing! That's right. We will pick up your car donation for free.
It pays to donate! Your junk car donation comes with a great tax deduction. After you donate, we send you a tax-deductible receipt in the mail. Your tax professional or tax service can help you get your tax write-off on your 1098-c form. It's easy and very beneficial for you!
Donating is easy. Our team of representatives are here to answer your questions about donating your junk vehicle.
Most importantly, your junk vehicle donation helps kids! Your vehicle may not be worth much to you, but it can help your local chapter of Make-A-Wish make a difference! Local kids will get to experience life-changing wishes funded by your junk car!
Should You Scrap Your Old Car?
Places that buy junk cars for top dollar might seem great, but there are a few drawbacks you may not have considered. If your old car doesn't run, scrap car buyers aren't going to come pick it up for free. After paying a tow truck to come get your junk car, you might break even when you sell the car for scrap.
A better option is car donation. On top of the free towing you will receive, donors also get to enjoy a great tax deduction for their car donation! Free towing and a tax deduction make car donation one of the best options for any unwanted vehicle.