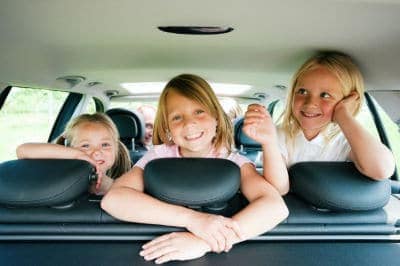 How To Donate A Car This Summer
For many people, the decision to make a donation to a charitable cause is an easy one. If you don't have enough extra income to make charitable contributions, however, there is still a simple way that you can make a significant contribution to Make-A-Wish. If you've got a car that no longer runs or if it's time to upgrade to a better vehicle, donating your old car can be an easy decision.
There are many options for people when it comes to replacing an old vehicle. Selling it yourself or trading it in can be stressful if you don't know its fair-market value or you need to make repairs to it first. Selling a broken down car to a scrap yard can be difficult too. The cost of towing it to the yard may not balance out the payment you'll get from selling it for scrap metal.
With all that in mind, it's good to know that there is an easier alternative to all the stress of haggling with buyers on the price, towing the car yourself, or worrying that a dealer isn't giving you a fair price. 
Wheels For Wishes Can Help You Out
Wheels For Wishes, a registered IRS 501 (c)(3) organization, is a car donation program that will take all the stress off your hands when it comes to getting rid of your unwanted car. Here's how car donation through Wheels For Wishes works: You make the generous decision to donate your car, you contact us by calling 1-855-278-9474 or filling out an online car donation form, and then Wheels For Wishes arranges to have your car towed away or picked up within the next 24 hours. All you have to do is contact us. We take care of all the details!
How You Prepare For Your Car Donation
Once you've made the decision to donate your vehicle and you've called to schedule your vehicle pickup, there's not much that you have to do. Don't worry about fixing the car up or washing it before it's picked up. Simply remove any of your personal items from the car and wait for your car to be picked up.
One of the most frequently asked questions is about whether or not you need your car's title in order to donate it. Vehicle title laws vary from state to state, as some states require titles and others do not. In most cases we will need the title, but don't give up on donating if you can't locate it. Just give us a call at 1-855-278-9474 and our Title Department will do its best to find a solution!
The Result Of Your Generous Vehicle Donation
When your car is picked up, it will either be sold at auction or recycled. The proceeds from its sale or recycling go to Make-A-Wish, helping them to grant more wishes! In return, you'll receive a 100% tax-deductible receipt at the time the vehicle is sold.
In addition to a tax deduction, another result of your donation is that you will be contributing to the green movement. When a car is recycled, many of the parts can be reused and the metal can be recycled into new materials. Far less energy is used to produce metal using recycled materials than is used to produce metal from new, raw materials. Recycling a car also helps the earth because it means that the car isn't sitting out in the elements, potentially releasing hazardous materials into the environment over time. Auto recyclers are able to safely remove all hazardous materials from a car. To learn more about car recycling, check out our article about the benefits of car recycling.
The most important impact of your donation is that it helps Make-A-Wish grant more wishes in your community. The proceeds from your donation will help a child with a critical illness have their wish come true, whether that be to travel to Hawaii, meet someone who inspires them, or have a play house built in their back yard. When a child's wish is granted, it brings them increased feelings of hope, strength, and joy which significantly can help them through their critical illness.