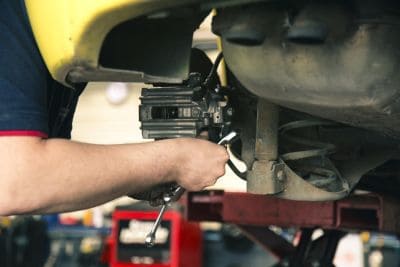 How Routine Car Maintenance Can Save You Cash
Did you know there is a lot of preventive maintenance that you need to do on a regular basis? You might be thinking that because you get your oil changed as you're supposed to and check your fluids regularly your vehicle is fine. It's great that you're staying on top of those most common maintenance things; however, there are many other preventive maintenance items that you should be doing as well.
Preventive Maintenance Every Vehicle Needs
Don't wait until your car starts to make noise. You should be having your car looked at routinely every few months. If you can catch the repairs before they are costly, it can save you a lot of time later on.
Windshield Wipers: According to Angie's list you should replace your windshield wipers twice a year. Once after the cold winter and again after the warm summer heat. This will make sure that the rubber compound will stay efficient because they can split and crack over time.
Oil Change: Make sure to read your owner's manual to learn the suggested mileage to change your oil. Most manufacturers say that the main advocates of changing your oil every 3,000 miles are those who profit by it. Many manufacturers now say changing your oil every 7,500- 10,000 miles is best to keep your engine running in its best shape. Make sure to read your owner's manual to find out the best mileage interval to change your vehicle's oil
Alignment: There is no time frame for checking your alignment. Most mechanics suggest if you drive on bad roads you should check your alignment more frequently. Some signs that your wheels are out of alignment are: the vehicle pulls to one side, the steering wheel is off center when driving straight, or the vehicle feels unstable and wanders from side to side. If you notice any of these signs, make sure to bring your vehicle in to get the alignment checked.
Fluids:There are five fluids that you should check over time, some more often than others.

Transmission fluid: Check monthly.
Coolant: Check at least twice a year but it doesn't hurt to check if you have your vehicle's hood up for another reason.
Brake Fluid: Check every time you check your oil.
Power Steering Fluid: Suggested to be checked once a month.
Windshield washer fluid: If you notice the warning light is on telling you, your windshield washer fluid is low or if you are leaving for a road trip you should make sure to check the fluid.

Belts: Check your owner's manual for your specific vehicle. Most mechanics suggest you change your belts every 35,000-50,000 miles.
Tire Rotation and balancing:  Rotating your tires every 5,000-7,500 miles is best for most vehicles. When you get your tires rotated you should also get your tires balanced
Transmission Flush:For most vehicles getting your transmission flushed every 30,000 miles or every two years is best to keep your vehicle running smoothly. If you notice any of these signs you should flush your transmission as soon as possible.

Transmission grinding or you hear strange noises
Troubles shifting gears
Gears slipping
Vehicle surging
Vehicle stalls for a few seconds before moving

Air Filter: Most vehicle manufacturers say if you drive in severe driving conditions such as dusty and muddy areas you should replace your air filter every 15,000 miles but for most drivers replacing your air filter every 30,000 miles is best.
Spark Plugs: Depending on what kind of spark plugs you use for your vehicle you might have to replace them sooner than others. It is suggested that your replace copper tip spark plugs every 30,000 miles and platinum and iridium tip plugs every 100,000 miles.
Brakes:Your brake pads should be replaced every 25,000-70,000 miles depending on these factors:

Driving habits
Environment
Brake pad hardness
Material

Check your battery:  Test your battery every 3-5 years and most batteries last between 5 -7 years.
It's Never Too Late
If you have done all the routine maintenance and your car is still not running the way you would like, we have a fantastic opportunity for you. You can donate your vehicle to Wheels For Wishes, which is a car donation organization that benefits a local Make-A-Wish chapter in your area. All you have to do is fill out our online donation form or call us at 1-855-278-9474. Once you have done that, you will receive a call from us within 24 hours of the next business day to schedule your vehicle pick-up. After the car is picked up you will receive your tax deductible receipt in the mail. Don't pay all that money to get your vehicle fixed. Donate it today!