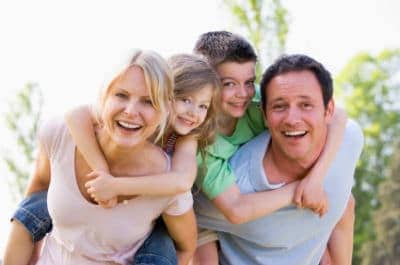 Homemade Gift Ideas For Parents' Day
With Mother's Day and Father's Day behind us, it's now time to celebrate what Mom and Dad do best — their parenting! Parents' Day is on Sunday, July 28, so it's just around the corner!
Celebrated on the fourth Sunday of July, Parents' Day began in 1994 when President Bill Clinton signed a Congressional Resolution into law which would recognize, uplift, and support the role of parents in the rearing of children.
To thank parents for all they do, kids might enjoy putting together homemade gifts for their parents. Kids will love these homemade and eco-friendly gift ideas for parents. They are fun activities that the whole family can enjoy. Whether a child has a chance to make these on their own, or maybe a parent decides to get the gang together and make these together as a family, it's something the whole family will find memorable.
Homemade Photo Albums
If you have photos lying around or in envelopes, an easy photo album could be the perfect solution so these photos don't get lost as the years go by. Whether you buy a cheap photo album and decorate it yourself, or you make your own, it's a gift that will stick around for a lifetime.
Create A Memory Box
A memory box is similar to a photo album, except you can save other things besides photos. Find an old shoe box, decorate it, and then store your treasures inside. Add anything special that you and your family will want to remember forever.
Put Together A Coupon Book
If you're a parent and you get tired of asking your kids to do chores, a coupon book may be the best gift you could ever receive! Create a homemade coupon book with coupons that have messages such as "vacuum," "unload the dishwasher," "take out the garbage," "wash the floor" etc. Kids may even enjoy coming up with new ideas!
Make Homemade Jewelry
Make Mom or Dad a homemade bracelet or necklace with any leftover beads or string that you have around the house. They can even use it as a keychain!
Wash The Cars
The gift of a car wash is always appreciated, so what better time than the end of July to get outside and give your mom and dad's car a wash? However, if you find yourself wondering if you should wash a vehicle that hardly gets used, consider donating the unused vehicle to Wheels For Wishes, benefiting Make-A-Wish. Unwanted vehicles can be donated to Wheels For Wishes and they will help to grant the wishes of kids in your community.
Clean Out The Garage
If you decide to donate a vehicle to Wheels For Wishes, you might find yourself with some extra space in your garage. However, if the garage is full of stuff that shouldn't be there, do your parents a favor and clean the garage out for them. It's one of those tasks that gets forgotten, but makes a huge difference when completed!
Celebrate Parents' Day
Last but not least, don't forget to celebrate Parents' Day! Bake your parents a cake or cupcakes, make them dinner, and enjoy spending the day with them. Maybe you can convince your parents to donate a vehicle to Wheels For Wishes, benefiting Make-A-Wish. You and your family will feel great about helping to grant the wish of a local child!
To donate a car, truck, SUV, RV, motorcycle, or boat to Wheels For Wishes, please call 1-855-278-9474 or fill out our easy online vehicle donation form. Both methods only take a few moments of your time but can change the life of a child forever!