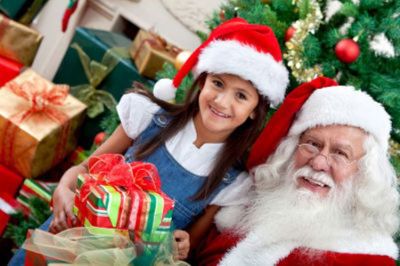 Don't Miss The Holiday Jam With The Hegg Brothers
If you're looking for some holiday fun and a great way to help Make-A-Wish South Dakota you won't want to miss the Holiday Jam with the Hegg Brothers Dec. 11. This benefit concert features performances by a 10-piece band that specializes in classic and contemporary arrangements of popular holiday music. You're sure to hear something new and unexpected at this performance.
The Hegg Brothers Band features a variety of instruments including two keyboards, guitars, drums, an upright bass and horns as well as male and female vocalists. Together this group creates fresh new music that you won't want to miss!
Tickets And Event Information
The concert will be held at 7 p.m. in the Capitol Theatre in Aberdeen (415 S. Main Street). Tickets are available at both locations of the Dacotah Bank and at Kessler's Food & Liquor in Aberdeen. You can also purchase tickets over the phone at 605-335-8000 or 800-640-9198. Tickets are $20 each for adults and $5 each for children.
If you are interested in sponsoring the Holiday Jam, please contact Paul Krueger at pkrueger@southdakota.wish.org.
Support Make-A-Wish South Dakota This Holiday Season
The best part of the Holiday Jam is that it benefits Make-A-Wish South Dakota, helping them to grant more wishes for deserving kids in your community. Since it began in 1984, Make-A-Wish South Dakota has granted more than 1,100 wishes for children facing critical illnesses. With the average cost of a wish being $7,000, attending events like the Holiday Jam is a great way to help Make-A-Wish South Dakota reach more children and grant each child's one true wish.
The holiday season is a great time to give back to your community and help others. If you can't make it to the Holiday Jam but would still like to make a difference in the life of a child this December, there are plenty of other ways to support Make-A-Wish South Dakota.
Donate Airline Miles To Make Wishes Come True
Did you know that more than 2.5 billion airline miles are needed nation-wide to cover every travel-related wish each year? Luckily you can help Make-A-Wish help cover some of those miles through the Wishes in Flight program. If you have frequent flier miles stacking up and want to put them towards a great cause, consider donating them. While many South Dakota kids will wish to see some of the great attractions in their home state, others wish to go to places like Hawaii, Disney World or Europe. You can help Wish Kids reach their favorite destinations with your unneeded airline miles.
Donate A Vehicle To Help Make-A-Wish South Dakota
If you have an unwanted vehicle taking up space in your garage or driveway, you can turn it into so much more when you donate it to Wheels For Wishes benefiting Make-A-Wish South Dakota. We accept all kinds of vehicles such as cars, trucks, RVs, boats and motorcycles and turn them into wishes for kids in your community. In addition to the great feeling you'll get from helping a wish come true, you also receive a great tax deduction just in time for the New Year.
If you're ready to donate a vehicle, simply give us a call at 1-855-278-9474 or fill out our easy online vehicle donation form today.