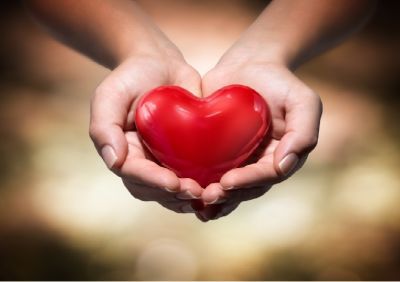 Where To Donate This Holiday Season
It's already the middle of December, which means that the holidays are here. No matter which holiday you celebrate this time of the year, you're probably participating in the season of giving. If charitable organizations are on your holiday shopping list, you've come to the right place! We'll help you find a charitable organization that supports the causes you care most about. 
Help Feed The World's Hungry
According to the World Food Programme (WFP), approximately 795 million people in the world are experiencing hunger. This is equal to around one in nine people on earth. Asia is the continent with the largest number of hungry people, accounting for about two thirds of the world's hungry. Each year, poor nutrition is responsible for about half of deaths in children under five.
If world hunger is a cause that you are passionate about supporting this holiday season, consider making a donation to the following organizations:
Action Against Hunger: This global humanitarian organization is committed to ending world hunger. They have an A rating on CharityWatch and spend 93 cents of every dollar on program activities that help to fight world hunger.
Bread For The World: Since 1974, they have been working to end world hunger. They now have a campaign to end hunger by the year 2030, and are pushing to make hunger a national priority by 2017.
CARE: CARE works in 87 countries around the world to help fight poverty and world hunger. They support more than 900 poverty-fighting development and humanitarian-aid projects.
Stop Hunger Now: 87.9 percent of donations help to fund meal programs. Since 1998, they have provided over 200 million meals in 71 countries.
World Food Programme: Support funding for school meals, nutrition, cash and vouchers, and more. They are the world's largest humanitarian agency committed to fighting worldwide hunger. On average, they aim to bring food assistance to more than 80 million people in 75 countries.
There are many organizations that claim to support world hunger, so it is important to first do your research and be sure of what you are supporting. For example, some hunger organizations pay for live farm animals to be sent as gifts to low-income countries to help alleviate hunger and poverty. This may actually do more harm than good, so it is important to avoid animal gifting hunger relief organizations.
Ways To Help Animals
You're probably most familiar with the Humane Society of the United States (HSUS) or ASPCA, because of their many heartbreaking television commercials, but there are many animal welfare organizations worth supporting this holiday season.
Friends of Animals: Friends of Animals has been advocating for animals since 1957. They have an A rating on CharityWatch and spend 88 percent of donations on animal advocacy programs. They work to put an end to the fur industry, promote a plant-based diet, and believe in spaying and neutering.
African Wildlife Foundation: They fight for wildlife conservation as well as land and habitat protection. 87 percent of donations go toward their programs to help protect the land and wildlife habitats.
The Marine Mammal Center:  Their mission is the expand knowledge about marine mammals, and to inspire their global conservation. They also help to rescue and rehabilitate sick and injured marine mammals along 600 miles of the California coastline.
Make A Child's Holiday A Little Brighter
Many children think of the holidays as a time for unwrapping gifts and enjoying their brand new toys, but unfortunately, many children will not have the same opportunities due to a medical condition or because of financial burdens.
Wheels For Wishes: Wheels For Wishes accepts vehicle donations on behalf of Make-A-Wish. Receive free pick up or towing from nearly anywhere, and a tax deduction for the 2015 year when you donate by 11:59 p.m. on Dec. 31. Make-A-Wish helps to grant the wish of a local child on average, every 38 minutes.
Save the Children: Save the Children focuses on nutrition and health, education, and childhood development. They have an A rating on CharityWatch and use 89 percent of donations on charity programs.
Boys and Girls Clubs of America: BCGA works to encourage young people to reach their full potential by providing them with a safe place to learn and grow. They work to provide ongoing relationships with caring professionals, life-enhancing programs, and hope and opportunity.
Support Health And Wellness
Cancer is rare in children, but not impossible. It is the leading cause of death by disease past infancy among children in the U.S. According to the National Cancer Institute, 15,780 children and adolescents were expected to be diagnosed with cancer in 2014 and 1,960 were expected to die of the disease in the U.S. alone. Cancer doesn't only affect children either – an estimated 1,658,370 new cases of adult cancers were expected to be diagnosed in the U.S. in 2015.
Livestrong: Helping cancer patients, cancer survivors, and families affected by cancer, Livestrong provides free cancer support and services for an improved quality of care and quality of life.
Prevent Cancer Foundation: The Prevent Cancer Foundation is the only nonprofit organization in the U.S. solely devoted to cancer prevention and early detection. Since 1985, they have donated nearly $142 million in support of cancer prevention, education, research, and outreach programs.
Cancer Research Institute:  CRI is the only U.S. nonprofit completely dedicated to immunotherapy. Immunotherapy is a new class of cancer treatments that work to mobilize, strengthen, and sustain the immune system.
Participate In The Season Of Giving
There are numerous organizations that you can feel great about supporting this holiday season. For more ideas, check out these top-rated charities on CharityWatch. You can help to make a difference this holiday season!