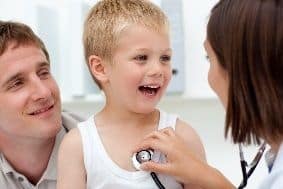 How You Can Help Kids With Cancer In September
September Is Childhood Cancer Awareness Month. Learn the facts on how you can help kids with cancer this September. 
Facts
Approximately 10,380 children in the U.S. under the age of 15 will be diagnosed with cancer in 2016.
Every day about 42 children are diagnosed with cancer.
Survival rates vary depending on the type of cancer with which they are diagnosed. Because of the advancements in medicine, more than 80 percent of children now survive cancer five years of more.
About 1,250 children's deaths will occur from cancer for ages 0 -14 and about 600 deaths will occur in the 15-19 age group.
There are approximately 375,000 adult survivors of children's cancer in the United States.
The most common childhood cancer is Leukemia.
Ways To Help
With the amount of children getting cancer each year, they are in need of donations to help do more research to understand the disease and find a cure. Here are some ways that you can help:
You can help by spreading awareness about children's cancer. Just as breast cancer is known for their pink ribbon, children's cancer is known for their gold ribbon. So this September wear gold in support of children's cancer awareness.
Bring gifts to children's hospitals in your area. Most kids don't know much outside of the hospital walls, so bringing gifts for the children can help put a smile on their faces.
Donate blood or plasma. Just one unit of blood can help up to five children. Children often need blood transfusions throughout their battle with cancer.
You can give money to children's cancer research organizations.
You can build a team and raise money together for a children's cancer walk event. There are many events happening in September. There is the Curesearch walk that is taking place throughout the U.S. Also The St. Jude Walk/Run to end childhood cancer is happening at different locations throughout the U.S. If you are looking for a fun way to show your support, these events are perfect.
Other Ways You Can Help
If you find the number of children's cancer cases astonishing and you want to give back, but aren't able to give blood or can't make an event, there is another way. If you have a vehicle that has been sitting in your driveway or another place for way too long but you can't afford to tow it, you can donate it to Wheels For Wishes; a car donation program benefiting Make-A-Wish. Make-A-Wish helps grant wishes to children with life threating medical conditions.
If this is something you would like to do, Wheels For Wishes will come to any location and pick up the vehicle for free. We are a 501(c)(3) car donation program, meaning your donation is fully tax deductible. We made the donating process fast and easy. You can go to our chapter locator and see what children's charities we benefit in your area. Then when you're ready you can either fill out our online donation form or call us at 1-855-278-9474. Donate and make a wish come true!