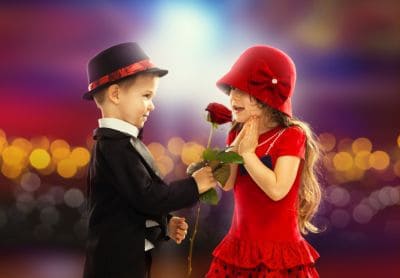 Make Valentine's Day A Green Celebration
What better way is there to show the person that you love how important they are to you than by making the world a better place for them to live? Changing the world doesn't always have to involve some big gesture. Even the smallest changes can make a huge impact. 
Maintaining the planet is another great way to make the world a better place. Once again, it doesn't take grand gestures to clean up the world. Every person conserving just a little will go a long way in making the world a little more eco-friendly. You can start this Valentine's Day by going on a green date! Do something that will last, by not leaving a scar on Mother Earth.
Seven Great Valentine's Day Green Date Tips For You and Yours
While you are shopping around for a Valentine's Day gift for your significant other, take into account what they are truly passionate about. If your loved one cares about the earth, then here are some great tips for impressing them this Valentine's Day:
Adopt An Animal – Animals can be a great responsibility, but what isn't to love about a fluffy, loving, obedient and loyal pet? There are plenty of pets looking for a home right now. Support your local shelter and find a forever pet for yourself and your significant other this Valentine's Day. A Valentine's Day pet doesn't even have to be limited to dogs and cats. Adopt a pig, bunny or even a hamster! Choose a pet that is perfect for your family and try to love it as much as it will love you.
Create Your Present – The best presents come from the heart, and what better way to show you love someone than by creating a present from scratch? You don't even need to be super artistic to create your own present, though it helps; Take an old jar and make a plant holder, create paper flowers that will last out of an old newspaper or love letters, bake some cookies! The options are limitless and your Valentine's Day date will be so impressed you took the time to create their present and were able to do it while staying eco-friendly.
Give A Plant – instead of giving boring old flowers this Valentine's Day, give a plant! You can purchase a tree for you and your loved one that you can watch grow together. Wouldn't it be nice to have a Valentine's tree to tell your kids and grandkids about? Start a new tradition this Valentine's Day by giving a plant instead of flowers that were just plucked and will be gone in less than two weeks.
Buy Eco-Friendly Chocolate – For the sweet-toothed out there, you have options. Chocolate is sometimes unsustainably produced and with poor labor practices. Be sure you are buying chocolate for your sweetheart that was produced in the right way. Do a little research to find out who is making eco-friendly chocolate. Five brands you can trust today are: Dove, Green and Black's, Divine, Theo and Newman's Own. Share with us any other Eco-Friendly brands you find on our Facebook and Twitter accounts!
Drink Biodynamic Wine – All wine isn't created equal. Some wines are better than others, and as far as Mother Earth is concerned, biodynamic wine is the best! The term "biodynamic wine" refers to how the grapes that make your delicious wine are grown and harvested. Biodynamic farming practices include eliminating pesticides, creating organic fertilizer, and letting the grapes grow naturally. In a taste test by wine masters, biodynamic wine was chosen nine times out of 10. The wine tastes better when it is biodynamic and it is better for the environment: a win-win.
Buy Eco-Friendly Jewelry – Buying an engagement ring from a pawn shop isn't always the best idea – especially if you have a superstitious significant other, but one of the best ways to stay green on Valentine's Day is to purchase pre-used or recycled jewelry. Not only is most metal reusable, but you can find jewelry in pawn shops or thrift stores. If staying green is important to you and your loved one, don't overlook the jewelry market.
Buy An Eco-Friendly Vehicle – If you really want to impress your wife or husband this holiday, why not buy them a green car!? Not the color green, but a car that will get them great gas mileage, will reduce emissions and will save them money in the long run. If you are really looking to knock one out of the park on Valentine's Day, a new car would be a the perfect gift. Then there is that old car… No worries! Wheels For Wishes will take that unwanted car off your hands for free. We can pick-up and tow any vehicle from anywhere in the United States! Plus you receive a great tax deduction for your vehicle donation. Call us at 1-855-278-9474 today, or use the simple online donation form to make your donation. Wheels For Wishes is one of the best car donation charities around, so give us a call.
Make your Valentine's Day an eco-friendly day for everyone! Now is a great time to be more proactive in living a greener lifestyle. Whether your change is recycling more, or upgrading your vehicle and donating your last, every change you make has a huge impact on the environment.