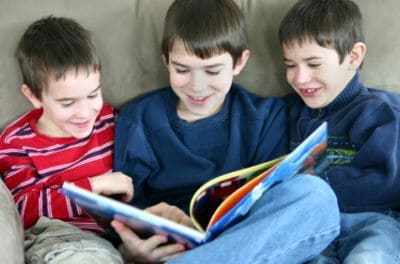 Happy Birthday Dr Seuss
There is no question that kids love Dr. Seuss' clever and creative stories that combine rhymes with silly characters. March 2nd is the perfect time to get your favorite Dr. Seuss books out and read them to a child in honor of Dr. Seuss' birthday.
Another great way to let a child's imagination run wild is with a car donation to Wheels For Wishes, benefiting Make-A-Wish. If you have a vehicle to donate, you can get rid of it by donating it through our Make-A-Wish Car Donation program, which could give a local child an opportunity to visit Seuss Landing at Islands of Adventure in Orlando, or do anything else a child might wish to do!
In honor of Dr. Seuss' birthday, our biggest wish is that kids will receive the opportunities to simply be kids, and sitting down to read a Dr. Seuss book is the perfect way to bring out the inner-kid in all of us.
"The More That You Read, The More Things You Will Know. The More That You Learn, The More Places You'll Go"
Perhaps reading a Dr. Seuss book is the perfect way to dig deep into a child's imagination and figure out what their true wishes are and where they may wish to go. If a child hasn't made a wish before the time they are selected to receive a wish granted, Wish Kids generally receive help in choosing their wish. Perhaps a Wish Kid would wish to travel to one of the many lands of Sr. Seuss, and they can start just by opening up a book.
With so many amazing stories to choose from, it will be tough for a Wish Kid to know where to start:
The Lorax
The Cat In The Hat
Green Eggs And Ham
How The Grinch Stole Christmas
Oh, The Places You'll Go
One Fish, Two Fish, Red Fish, Blue Fish
The Sneetches
Fox in Socks
Horton Hears A Who!
Yertle the Turtle
Hop On Pop
The Butter Battle Book
And To Think That I Saw It On Mulberry Street
Horton Hatches The Egg
The Foot Book
If I Ran The Zoo
Bartholomew And The Oobleck
The 500 Hats of Bartholomew Cubbins
There's A Wocket In My Pocket
Dr. Seuss' Sleep Book
Daisy-Head Mayzie
Thidwick The Big-Hearted Moose
I Had Trouble In Getting To Solla Sollew
Hooray For Diffendoofer Day
Marvin K. Mooney Will You Please Go Now!
The Seven Lady Godivas
If I Ran The Circus
I Wish That I Had Duck Feet
On Beyond Zebra!
The Bippolo Seed And Other Lost Stories
Happy Birthday To You!
Your Favorite Seuss
Scrambled Eggs Super!
Come Over To My House
You're Only Old Once!
I Can Lick 30 Tigers Today!
McElligot's Pool
The King's Stilts
Because A Little Big Went Ka-Choo!
"I Like Nonsense, It Wakes Up The Brain Cells. Fantasy Is A Necessary Ingredient In Living"
Kids love the simple things in life, whether it's being read to or enjoying the opportunity to read a story on their own. They also love when their favorite characters come to life, like when the 1957 story How the Grinch Stole Christmas came to life in the animated holiday special in 1966, then again with a full film in 2000. Year after year, both stories are a must-watch in many homes.
If it's not the ideal time of the year to watch How the Grinch Stole Christmas, perhaps a few of Dr. Seuss's other stories that have come to life will be of interest.
In 2003, The Cat In The Hat came to life on the big screen, followed by the animated Horton Hears a Who!  in 2008 and The Lorax in 2012.
"From There To Here, From Here To There, Funny Things Are Everywhere!"
Perhaps we should all live with this famous quote from Dr. Seuss in mind. If we stop to look around, we will see that things are much more entertaining than they seem. We often find that kids help us realize that life should be filled with fun and laughter, so it only makes sense that we would help bring hope, strength, and joy back into the lives of local children. They do so much for us, and with a simple car donation, we can return the favor to them.
"Fantasy Is A Necessary Ingredient In Living, It's A Way Of Looking At Life Through The Wrong End Of A Telescope"
We couldn't agree more. Kids, as well as adults, need a little fantasy and fiction in their lives now and then! We hope you'll dig out a Dr. Seuss book and look at life through the wrong end of the telescope. As an adult, Dr. Seuss' books will only seem more interesting!
Let us know what your favorite Dr. Seuss book is and why it's your favorite! We would love to hear your comments. Just leave a message on our Facebook or Twitter pages!
If you have an old vehicle to get rid of, consider donating it to Wheels For Wishes so you can give local kids a chance to look at life through the wrong end of a telescope. Kids deserve a chance to do what they best, which is to just be kids.