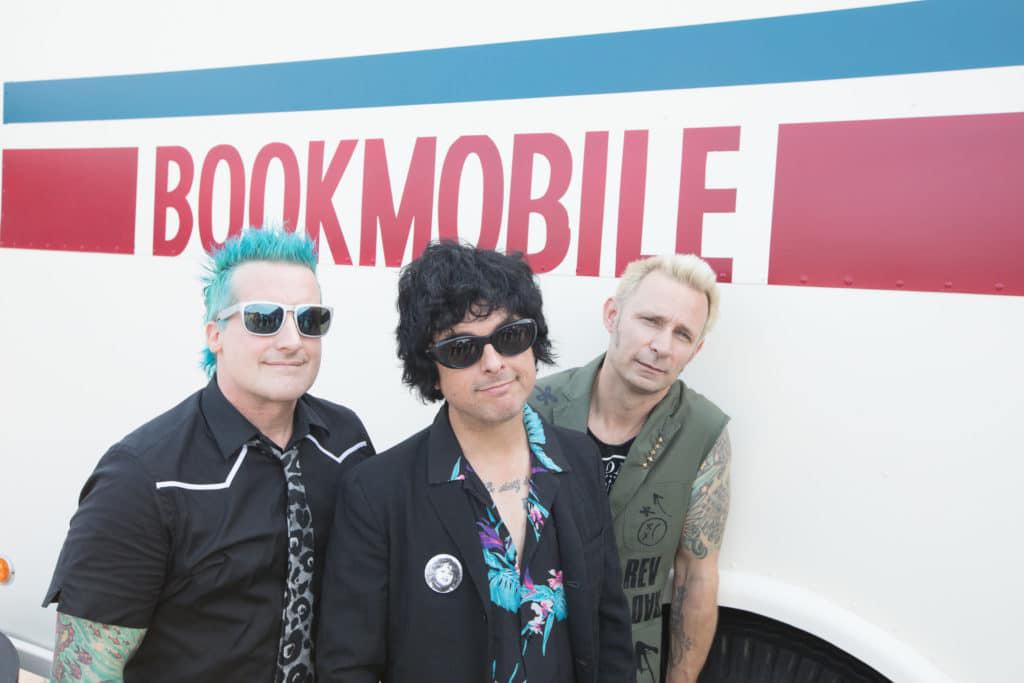 Green Day Tour Bus Restorations Revealed
On Monday, Aug. 21, Green Day stepped back into their original tour bus for the first time since 1994. The bus, known as the Bookmobile, was recently donated Wheels For Wishes, benefiting Make-A-Wish. When we received the Bookmobile, it was in its original condition – a little rusty and worse for wear. After all, it had been sitting unused for more than two decades.  
Now that the bus has been restored by West Coast Customs, the Bookmobile is on display at the Rock & Roll Hall of Fame in Cleveland. Don't miss your chance to see it yourself. The Bookmobile will only be on display until Labor Day!
Revisiting The Bookmobile
Although the outside of the bus has been restored to pristine condition, the inside was left untouched in its original condition. Old drums and other equipment still fill the shelves that once held books. Bumper stickers, street signs and original tour posters hang from the walls. Even the original carpeting, furniture, appliances and dishes remain.
For the band, walking inside must have been like taking a step back in time. Fans who visit the Rock & Roll Hall of Fame will have a chance to walk through the tour bus and experience it for themselves too.
"Wheels For Wishes Saved The Bookmobile"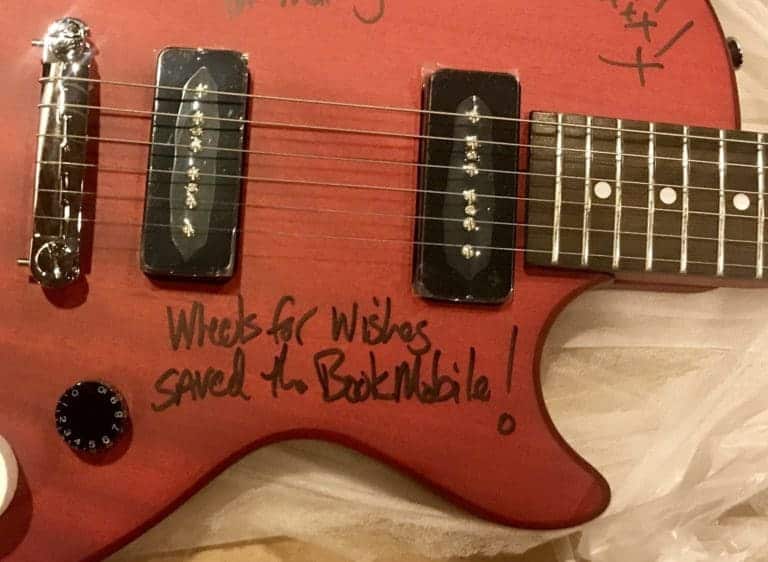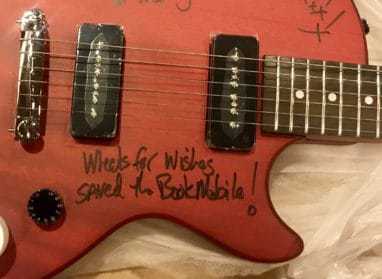 On a signed guitar, a Green Day band member wrote "Wheels For Wishes saved the Bookmobile!" If the Bookmobile weren't donated to Wheels For Wishes, it likely would have rusted away or ended up as scrap metal. Thanks to the restoration efforts, Green Day were reunited with the tour bus that helped them get their start back in '93 and '94, their first year of touring.
Boulevard Of Broken Dreams Car Donated, Too
Remember the beat up car from "Holiday" and "Boulevard of Broken Dreams"? Green Day have also donated it to Wheels For Wishes, benefiting Make-A-Wish. The car is a custom '68 Mercury Monterey. Only about 1,000 of these vehicles ever sold, and Green Day's is likely one of the few that's still around. It still runs, too.
When Green Day were in Cleveland, they also took a ride in the old car downtown from The House Of Blues, all the way over to the Rock & Roll Hall of Fame. A few lucky fans even got to stop and take a picture with them on their drive.
Donate Your Car To Wheels For Wishes
The Bookmobile and Mercury Monterey donations to Wheels For Wishes will benefit Make-A-Wish. If you'd like to help out as well, you don't need to be in a band to do so! Anyone with an unwanted car, truck, boat, RV, motorcycle or other vehicle can make a donation to Wheels For Wishes.
Just give us a call at 1-855-278-9474 or fill out an online car donation form. We'll help you through the entire process and answer any questions you may have. As an added benefit, car donations are tax deductible and you receive free towing. Donate your car today!