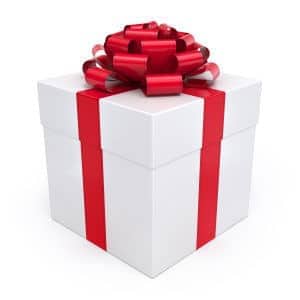 Choose Car Donation For Giving Tuesday On Nov. 27
You have probably heard of Black Friday or Cyber Monday, but have you heard of Giving Tuesday? It's not about looking for good deals on holiday shopping, fighting the crowds, or checking off your holiday shopping list. Nov. 27 is Giving Tuesday, a day dedicated to giving back. Consider car donation with Wheels For Wishes this Nov. 27, which is the perfect opportunity to give back to your community and make wishes come true for local children. 
There's So Many Ways To Give Big On Giving Tuesday
Giving Tuesday is a global day dedicated to giving back. Together, charities, businesses, families, organizations, students, and community centers will all come together to give back to others. Whether you donate your time to help others, make a generous contribution to an organization or group of your choice, or you donate a car, you can make a difference on Giving Tuesday.
If you choose to donate a car on Giving Tuesday, you will be donating at the perfect time. Car, truck, boat, motorcycle, RV, Jet Ski, and ATV donations all get you a great tax deduction. When you donate a car before 11:59 p.m. on Dec. 31, your donation will count for the 2018 tax year. Plus, you will feel great donating a car during the holidays. Learn more about your vehicle donation tax deduction here.
Car Donation Provides Many Great Benefits
Car donation is simple and incredibly beneficial. When you donate a car to Wheels For Wishes, your donation benefits your local Make-A-Wish and helps to grant the wishes of local children in your community. Find a Make-A-Wish chapter in your area and donate a car today. Vehicles will be picked up or towed away at absolutely no charge to you, whether they run or not.
If you have a vehicle to donate, please call 1-855-278-9474 or fill out an online donation form. Vehicles are auctioned off for a new owner to use, or they are recycled and reused. Earned proceeds from the sale of vehicles are donated to Make-A-Wish and help to grant the wishes of local children. Wishes help to provide children battling critical illnesses with a life changing wish.
Why Give On Giving Tuesday?
Black Friday and Cyber Monday offer great deals to spend on yourself and loved ones. Giving Tuesday offers you a chance to spread holiday joy to people who really need it! It serves as a great reminder to give what you can, especially to local children facing critical illnesses.
Wheels For Wishes provides a great way to give on Giving Tuesday. You may have spend your holiday budget on Black Friday and Cyber Monday, but that doesn't matter when you donate to Wheels For Wishes! All you need is an unwanted car. Rather than going through the hassle of selling and haggling over price for that car that's just taking up space on your property, you can donate it to Wheels for Wishes and benefit you local chapter of Make-A-Wish in the process. Plus, we make it convenient with free pick up and towing, and it pays to donate with a fully tax-deductible receipt! Donate today! 
Feel Great About Supporting Giving Tuesday
You know that feeling of going to the mall and feeling guilty about spending more than you had planned? When you give back on Giving Tuesday, you will feel the exact opposite of guilt. You will want to give even more! Giving back to the community is a very rewarding and beneficial experience. Give back on Nov. 27 and feel great through the New Year.
How will you give on Giving Tuesday? Let us know by sharing a message on our Facebook, Twitter, or Google+ pages!