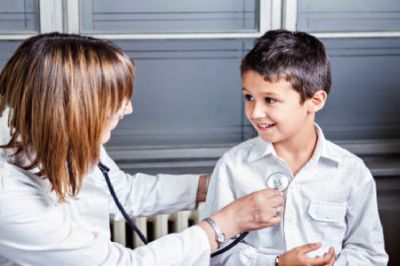 Help Spread Awareness About Gallbladder And Bile Duct Cancer This February
Gallbladder cancer and bile duct cancer are rare, which is why it's so important to learn about the signs and symptoms and help spread awareness. Here at Wheels For Wishes, we are helping Make-A-Wish with our car donation program, but we also love to help spread awareness about different types of medical conditions. If you don't know much about gallbladder or bile duct cancer, February is a great time to learn more and share the knowledge so that more cases can be found and prevented.
What Is The Gallbladder?
Most of us don't give much thought to the gallbladder, or even know where it is in the body. The gallbladder is a pear shaped organ, approximately 4-inches long, that is located just below the liver in the upper right side of the abdomen. Its function is to store the bile that the liver produces. Bile aids digestion by breaking down fats.
The gallbladder plays an important role by storing bile, but it is an organ that people can live without. If the gallbladder needs to be removed, the body can still store its extra bile in the bile ducts. The liver usually functions the same without having the extra storage space of the gallbladder.
Cancer is a rare common gallbladder problem. Gallstones are by far the most common affliction to affect the gallbladder. Gallstones are small, hard deposits of bile and cholesterol. They can form when there is an excess of cholesterol or bile salts build up. While gallstones can cause pain and other problems on their own, they are actually a risk factor for gallbladder cancer as well.
Risk Factors And Causes Of Gallbladder Cancer
Having had gallstones is the most common indicator of being at risk for gallbladder cancer. In fact, three out of four people diagnosed with gallbladder cancer also have gallstones. This doesn't mean that having gallstones will always indicate cancer – gallstones are very common, whereas gallbladder cancer is very rare. In addition to having gallstones, the common risk factors for gallbladder cancer are:
Gallbladder polyps. These small growths made up of cholesterol buildup are usually harmless, but on rare occasion can be small, cancerous tumors.
Being of Native American or Mexican American descent.
Being over the age of 65. Gallbladder cancer risk increases with age and the average age at the time of diagnosis is 72.
Being female. Women are twice as likely to develop gallbladder cancer.
Having a family history of gallbladder cancer.
Having an abnormality in the bile ducts.
Being overweight or obese.
Having a porcelain gallbladder, a condition in which the gallbladder walls harden with calcium deposits.
Scientists are still working to form a complete understanding of what causes gallbladder cancer. They understand that several of the risk factors are related to chronic gallbladder inflammation. Scientists do know that cancerous cells form when healthy gallbladder cells have mutations in their DNA. Finding the link between chronic inflammation and these cellular mutations may help researchers form a clearer picture of how gallbladder cancer starts.
Symptoms And Diagnosis Of Gallbladder Cancer
The most common symptoms of gallbladder cancer are abdominal pain, nausea or vomiting, jaundice, lumps or swelling in the abdomen, loss of appetite, losing weight without trying, a fever, itchy skin, and dark urine. Many of these are symptoms of other conditions, including gallstones. However, it is important to have them checked out by a doctor. After a physical exam, lab tests, blood tests and imaging tests can help determine whether gallbladder cancer is present.
Unfortunately, gallbladder cancer often goes undetected until it is in a late stage, when it is more difficult to treat. One out of every five cases is found when it is in the early stages. The chances of surviving gallbladder cancer are relatively high when it is found in an early stage. Oftentimes, gallbladder cancer is found early when a person is being treated for a different gallbladder condition such as gallstones.
What Are Bile Ducts?
Bile ducts and the gallbladder are closely related, in that the bile ducts move the bile that is stored in the gallbladder. The bile ducts collect bile from the liver, where bile is produced, and carry it to the gallbladder, pancreas and small intestine so that the bile can be used in digestion.
Cancer can form in any part of the bile duct system. Intrahephatic bile duct cancers form in the small branches of the duct that connect to the liver. This is the rarest of bile duct cancers, accounting for only 10 percent of cases. Perihilar bile duct cancers form in the middle of the duct system where it branches from the liver. Perihilar bile duct cancer is the most common. Lastly, distal bile duct cancers, which occur closer to the small intestine, account for 20 percent to 30 percent of bile duct cancers. 
Risk Factors And Causes of Bile Duct Cancer
Some of the risk factors for bile duct cancer are similar to those of gallbladder cancer. These include: older age, obesity, being of Hispanic American or Native American ethnicity, and a family history of bile duct cancer. Other risk factors include:
Having inflammatory bowel disease, ulcerative colitis, or Crohn's disease.
Exposure to Thorotrast, a substance used for x-ray contrasts up until the 1950s. Thorotrast is no longer used.
Having diabetes slightly increases a person's risk for bile duct cancer.
High alcohol consumption. Alcohol consumption is even more of a risk factor for those who have alcohol-related liver problems.
Other diseases of the liver or bile ducts that cause chronic inflammation. Some of these conditions are bile duct stones, cirrhosis, a hepatitis B or C infection, and other conditions.
Similar to gallbladder cancer, many of the risk factors for bile duct cancer are related to chronic inflammation. Scientists have linked inflammation of the bile ducts to an increased risk for bile duct cancer. Like gallbladder cancer, this link may explain why cells in the bile ducts mutate to form cancer. According to the American Cancer Society, while some people inherit DNA mutations from their parents, the mutations related to bile duct cancer are more often acquired during life rather than inherited.
Signs And Symptoms Of Bile Duct Cancer
Many of the signs and symptoms of bile duct cancer are similar to those of gallbladder cancer. Because bile duct cancer is so rare, these symptoms likely indicate a different condition. However, it is still important to keep an eye out for them and see a doctor with any concerns. The signs and symptoms of bile duct cancer include:
Jaundice, or the yellowing of the skin and eyes. This occurs when the liver cannot get rid of bile due to a blockage. This is the most common symptom of bile duct cancer, but is often a symptom of something else.
Itchy skin.
Dark urine.
Abdominal pain, especially below the ribs on the right side.
Loss of appetite or losing weight without trying.
Fever.
Nausea or vomiting. Although these are rare symptoms, nausea or vomiting can be the result of a blockage in the bile duct.
How Many Cases Of Gallbladder And Bile Duct Cancer Are Diagnosed?
The American Cancer Society estimates that approximately 10,900 new cases of gallbladder and bile duct cancer will be diagnosed in the United States in 2015. Approximately 60 percent of these cases will be gallbladder cancers.
Unlike gallbladder cancer, which primarily affects older adults, bile duct cancer can occur at younger ages. However, this is still quite rare.
Preventing Gallbladder And Bile Duct Cancer
Unfortunately, many of the risk factors for gallbladder cancer and bile duct cancer are beyond a person's control, such as age, ethnicity, gender and abnormalities in the bile ducts. Since scientists do not yet know the exact link between the risk factors and the formation of cancer, it is difficult to research specific ways to prevent gallbladder cancer or bile duct cancer.
However, certain lifestyle choices will help you lower your risk for any type of cancer. Staying at a healthy weight, exercising and eating a heathy diet can help lower your risk for many health conditions. The American Cancer Society offers these overall tips for reducing your risk:
Be as lean as possible without being underweight, and avoid gaining excess weight at any age.
Be physically active on a regular basis. Children should get at least one hour of moderate exercise each day of the week, three days of which should be more intense or vigorous exercise. Adults should get 150 minutes of moderate exercise or 75 minutes of intense exercise a week.
Limit sedentary activities such as watching TV or staying seated for long periods of time.
Eat a plant-based diet that includes five cups of fruits and vegetables a day.
Limit your consumption of red meat and processed meat.
Choose whole grains over processed grains when possible.
Limit alcohol consumption to one drink a day for women and two drinks a day for men.
Don't smoke, or try quitting if you do.
Because cirrhosis is a risk factor for bile duct cancer, there are certain things you can do to further reduce your risk. These include:
Getting vaccinated against the hepatitis B virus. Hepatitis B and cirrhosis (which can be caused by hepatitis B) are both risk factors for bile duct cancer.
Taking precautions to avoid hepatitis C, which can also cause cirrhosis.
Avoiding excessive alcohol consumption, which can also lead to cirrhosis.
Help Spread Awareness During Gallbladder And Bile Duct Awareness Month
February is dedicated to spreading awareness about these two types of cancer, and there is a lot you can do to help spread the word! Using social media accounts is a great way to share information about finding and preventing gallbladder and bile duct cancer. Mentioning Gallbladder and Bile Duct Awareness Month during February and sharing information about the causes, symptoms and risk factors for cancer on social media can help save lives. These cancers may be rare, but it is important to share information about preventing all kinds of cancer.
In addition to spreading the word on social media, there are many other ways to help spread awareness about gallbladder and bile duct cancer. Consider wearing an awareness ribbon for the month of February. The color for gallbladder cancer and bile duct cancer awareness is Kelly green. If others ask you about the significance of the ribbon, it is a great opportunity for you to spread the word about gallbladder and bile duct cancer!
Volunteering at a local event or with a local cancer charity is another great option. Keep an eye out for event postings at your local library, hospital, or elsewhere in the community. You can also check the American Cancer Society's event search tool to find related events in your area.   
Donate A Car To Help Children With Life-Threatening Medical Conditions
While it is extremely rare for bile duct cancer or gallbladder cancer to affect children, it is possible. Many children face cancer and other critical illnesses on a daily basis, but luckily you can help make such a difficult time a little brighter when you donate a car to Wheels For Wishes. Your car donation benefits your local Make-A-Wish, helping them grant wishes for children in your community who are battling critical illnesses.
A granted wish brings more hope, strength and joy to children during a time when they need it most. When children have the chance to meet their hero, take a vacation, have a play house built, or even give back to their community in a special way, they have a chance to escape from their condition and just enjoy life as a kid! Wishes truly are wonderful things.
To donate your car, please call us at 1-855-278-9474 or fill out our online car donation form. We are able to accept most makes and models regardless of their age or condition. We even accept trucks, boats, RVs, campers and motorcycles. Plus, you will receive a great tax deduction for your donation and we will pick up your car from nearly anywhere!