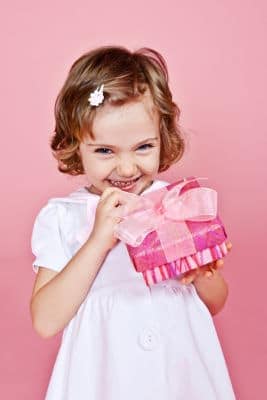 Fun Gifts Everyone Can Enjoy
It's that time of year for gift giving. Whether you don't know what to get your co-workers or have no idea what kids these days like, here are some helpful ideas!
Do You Have No Idea What To Get Your Co-Workers?
This time of year is hard. The pressure of finding something that everyone at work is going to enjoy and not want to re-gift can be difficult. Here are some ideas that hopefully will help!
Travel mug or a coffee cup, are both great ideas for work gifts. You can have fun and get ones with fun sayings or goofy pictures, to put people in a good mood when they get to work.
Candy of some kind is always a great gift because they can either eat it while at work or bring it home to enjoy later.
A simple gift card sometimes is a perfect idea because they can use it to pay for lunch.
Most offices have water machines so a fruit infuser water bottle can be a great gift. Water can sometimes be boring but with these water bottles it adds a fruity twist.
When we are late for work and in a rush, sometime not knowing where you misplaced your keys can be a real hassle. Help your co-workers out buy getting them a Tile for their key chain.  This Bluetooth key chain works great; simply attached it to your keys or items often lost and ring your items. If you lost your phone you can tap the tile and it will ring your phone.
What Do Kids Like These Days?
If you are someone that isn't in touch with today's trends in children's toys here are some great ideas for you!
For children 18 months and older the GO! Go! Smart Friends Enchanted Princess Palace is one of the hottest toys. It is 4 feet long and has light up buttons that introduces words, colors, letters, and numbers. It also plays melodies and sing along songs, keeping children entertained for hours.
Children love playing with toys based off of movies, which is why The Lion Guard playset is a toy that is selling out everywhere. This is a great toy for preschool aged kids. It sits 3 feet tall and is full of lights, sounds and secret surprises as the kids go about their adventures with Kion and Janja figures.
One toy having kids going crazy is Hatchimals Egg for children 6 to 8 years old. This interactive egg allows kids to parent their creature through 3 stages of life, baby, toddler and kid. Children are able to teach it new things and it will keep them entertained for a long time.
Tweens and up are sometimes tough to buy for but one game that is having everyone laughing is Speak Out. This game uses a mouth piece that makes it difficult to talk so when you draw a card and it's your turn to speak your team members have to guess what you're trying to say. This game is sure to bring you a lot of laughs.
Want To Give Back?
If you are looking to give back this holiday season we have a great way for you to do so. If you have a vehicle that you know longer use and it's taking up needed space, you can donate it to Wheels For Wishes, benefiting Make-A-Wish. We will tow your vehicle for free and in return you will get a great tax deduction. If you want to know what local children's charities we benefit click on our chapter locater. Once you find what area you would like to benefit you can fill out our online donation form or call us at 1-855-278-9474. We make the donation process fast and easy.
Don't let your vehicle sit around any longer. Donate today!