Donate Cars To Help Better The World On The International Day Of Peace
Posted in
Donate Car News
, Thursday, September 19, 2013 Last modified: Friday, March 6, 2020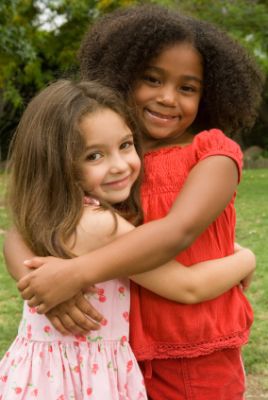 The International Day of Peace will be celebrated on Saturday, Sept. 21, and will include celebrations and activities all over the world. Individuals, organizations, and nations are encouraged to come together on "Peace Day" to create practical acts of peace on a shared date. Supporters will enjoy festivals and concerts, but there are also ways to create a peaceful world right from your own home, whether online and using the computer or simply making a phone call.
If you have an unwanted vehicle taking up space in your driveway, garage, or shed, consider donating the vehicle you rarely, if ever use, and put it to better use. When you donate your vehicle to Wheels For Wishes, benefiting Make-A-Wish, you can help to bring hope, strength, and joy back into the life of a child with a critical illness. Donated cars can help Make-A-Wish grant a wish for a local child in your community, while giving them a memory to last a lifetime.
Since an important part of the International Day of Peace includes doing a good deed for someone who needs it, donating a car can be the perfect act of kindness for you. To donate a vehicle, please call 1-855-278-9474 or fill out our online vehicle donation form. If you don't have a vehicle to donate at this time, you're in luck, because there are other ways to get involved on "Peace Day."
A Day The Whole World Can Join In On
Since 1981, the United Nations General Assembly established the International Day of Peace to "devote a specific time to concentrate the efforts of the United Nations and its Member States, as well as the whole of mankind, to promoting the ideals of peace and to giving positive evidence of their commitment to peace in all viable ways." In 2002, the UN General Assembly officially declared Sept. 21 as the International Day of Peace. A little bit of kindness goes a long way, so it's ideal that everyone participates on Sept. 21 in order to create a better world.
Whether you donate a car or choose to do another good deed for someone you don't know, you can make "Peace Day" a success. You can also get your family, friends, co-workers, or people in your community involved in creating a large event to celebrate and spread awareness.
"Peace Day" events take place all over the world. To find a "Peace Day" event in your area or to share an event of your own, follow updates on the "Peace Day" Facebook page. A current trend on their Facebook page is to post photos of hugs, so be sure to post your friendly photos to their Facebook page.  Wouldn't it be great to see the smiling photo of a child you helped through your car donation? You just never know who your donation or acts of kindness could help. By participating in "Peace Day," your acts of kindness could travel all over the world!
For more information on "Peace Day," please visit the International Day of Peace website.
Whether helping Make-A-Wish is your focus on Sept. 21 or you will take a different approach, you will make a difference in the world.

Back to Blog