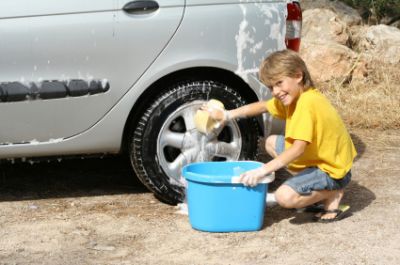 Donate A Car This June To Support Make-A-Wish
June 21 is officially the first day of summer, and car repairs are the last thing you want to deal with when the sun is shining and the temperatures are rising. With many fun summer events right around the corner, you'll want a reliable vehicle to get you around on the days where you can't walk or bike to your destination. If you're ready to upgrade your vehicle to a newer make or model, consider donating a car to our vehicle donation charity, Wheels For Wishes. 
Common Problems You May Encounter This Summer
If you commute on a regular basis, it's important to have a reliable car. It's especially important to have a reliable car in the winter and summer months since cars tend to act up during harsh temperatures. In the winter, car batteries are more likely to die, but other issues can occur such as frozen wipers and screen washers, frozen engines and door locks/door seals, frozen ignition locks, frozen alternators, and frozen rear drum brakes and handbrake cables. Plus, you have to worry about being stranded in subzero temperatures as you wait for a tow truck to come pick you up.
Cars can be just as big of a pain to deal with in the summer. Summer usually means traveling, whether it's to and from the cabin every weekend or taking a road trip across the country. Extreme heat and long drives can cause your car to act up or even overheat. Watch out for cracked or leaking hoses, leaky radiators, underinflated tires, and dirty filters, which can increase your vehicle's risk of breaking down.
Why Donate A Car?
If your car, truck, boat, jet ski, motorcycle, or camper will be getting lots of use this summer, consider donating it and upgrading to something new so you don't have to worry about your vehicle stalling and interfering with your summer plans. While it's better than being stalled on icy roads in subzero temperatures, you still need to worry about heat stroke, heat exhaustion, and heat cramps, which can all be the result of extreme heat.
Whether it runs or not and regardless of the make and model, your vehicle can be donated to Wheels For Wishes, benefiting Make-A-Wish. Your vehicle will be auctioned off for a new owner to use or it will be recycled and reused to build new vehicles. Receive free pick up or towing of your vehicle, nearly anywhere in the United States, and receive a great tax deduction for your charitable contribution. Car donation is a win- win for all. Donate your vehicle and upgrade to newer vehicle, just in time for summer.
If you're debating whether to purchase a new or used vehicle this summer, check out our infographic which compares the cost of buying a new 2015 Toyota Camry vs. a used 2008 Toyota Camry.
Donate A Car Today
Donate your car to the Wheels For Wishes car donation program and feel great about your decision to donate. Your vehicle donation will help to grant the wishes of kids between the ages of 2 ½ and 18 who are battling critical illnesses. Help to make these children's wishes come true by simply donating an unwanted car to charity. Now is the perfect time to donate! Call 1-855-278-9474 or fill out our easy online vehicle donation form.  You won't regret it!