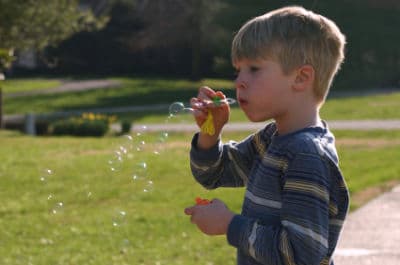 Do You Know A Child Who Deserves To Become A Make-A-Wish Wish Kid?
At Wheels For Wishes, we are constantly working to benefit Make-A-Wish and the amazing work that they do for local kids. Wheels For Wishes is a vehicle donation program that accepts unwanted vehicles and turns them into wishes for local kids. Benefiting Make-A-Wish, Wheels For Wishes accepts cars, trucks, SUVs, RVs, motorcycles, and boats and either recycles or auctions them off to help local kids.  With the help of our car donations, Make-A-Wish can continue to grant the wishes of children with critical illnesses. On average, Make-A-Wish grants wishes every 38 minutes!
If you know of a child between the age of 2 ½ and 18 who is battling a critical illness and deserves a magical wish experience, we can help provide you with everything you need to know in order to refer them to become a Make-A-Wish Wish Kid. Even if you don't have a child to refer, you can still help local children by donating a car to Wheels For Wishes.
You Can Help Grant Wishes For Local Kids
You can so easily make a difference in the lives of others with a car donation to Wheels For Wishes, benefiting Make-A-Wish. Maybe you know of a child battling a medical condition and you would like to see them have their wish granted. Maybe you are a medical professional and you'd like to refer a patient of yours, or maybe it's your own child or another family member. Potential Make-A-Wish Wish Kids can refer themselves, or their parents, medical professionals, parents, legal guardians, or family members with detailed information about the child's medical condition can refer them.
Wishes are only limited to a child's imagination—whatever a child wishes for, Make-A-Wish can help make it happen! That is why your car donation to Wheels For Wishes is so important. Donated vehicles can become so much more—they can actually help to grant the wish of a child. To read about some of the children that have had their wishes granted, thanks to people like you, please visit the Wish Stories page.
Referring A Child Is As Easy As Filling Out A Form
Wishes typically fall under several categories. A child usually wishes to go somewhere special for a vacation, or they wish to be someone for a day, whether it's a model, artist, or a superhero. Kids also wish to meet their favorite celebrities or athletes or they wish to have something special, like a shopping spree or a play house. Some kids wish to give to others to help better the world.
 In order for a child to experience their wish come true, they often times need your help to refer them, especially if they are too young to refer themselves.
To refer your child, your patient, or yourself, simply fill out the Make-A-Wish Referral Inquiry Form. Once submitted, your information will be forwarded for consideration and you will be contacted by a member of the Make-A-Wish wish-granting team.
Turn Wheels Into Wishes
Not only is it easy to refer a child to Make-A-Wish, but it's also easy to turn your unwanted wheels into wishes. If you have a car to get rid of, simply donate it to Wheels For Wishes, and your unwanted vehicle will be transformed into wishes for local kids in your community.
To donate a car to Wheels For Wishes, benefiting Make-A-Wish, please call 1-855-278-9474 or fill out our online vehicle donation form. You won't regret it, and you will love knowing that your vehicle can become so much more!