Instead Of Giving Away Halloween Candy This Year, Donate Your Car
Posted in
Donate Car News
, Wednesday, October 29, 2014 Last modified: Friday, March 6, 2020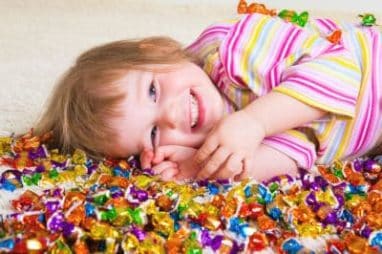 Candy is great on the night of Halloween when children are dressed up in different costumes, going door to door looking for candy. However, they probably aren't going to think about their pillowcases filled with candy for more than a few days at most. Instead of giving away bags and bags of various types of candy this Halloween, consider donating your car instead. Are you up for the challenge this Halloween? 
Save Money And Donate A Car
Car donation can save you money in several different ways, but especially on Halloween. Bags of Halloween candy are getting more expensive each year, and if you live in a neighborhood with lots of kids, you can easily spend $100 on Halloween candy. Even if you'd like to give out snacks this Halloween, you can save money all year round when you donate your unwanted or used car.
If you live in an area where public transportation is readily available, ditch your car and donate it instead. If you have the opportunity to rely on carpooling, biking, walking, taxis, Uber, or buses, donate your car and contribute to the green movement. Plus, you will save money on car insurance costs, car repairs, filling your gas tank, car repairs, and more. When you own a car, you never know what kind of expenses are going to come up.
If you live in a place where you don't have the room to store a vehicle that you hardly use, why take up that extra space in your driveway, garage, or shed? Or, maybe you have to pay to keep that vehicle stored away somewhere. It simply isn't worth the hassle, especially when you can put that vehicle to better use.
Halloween Candy Lasts For One Night, Car Donation Leaves A Long-Lasting Impact
If you can't bear to go a year without passing out Halloween candy, you can still hand out candy, but the best way to brighten the life of a child is through car donation to Wheels For Wishes. Your vehicle donation benefits your local Make-A-Wish chapter and helps to grant the wish of a child in your community who is battling a critical illness. Maybe that particular child won't be visiting your house while trick-or-treating this Halloween, or maybe they will—you just never know which family could be dealing with a situation such as this.
For a child battling a critical illness, we have to remember that Halloween may fall in the midst of their treatments or medical appointments, so they may not have an opportunity to go out trick-or-treating like other kids. Help to bring happiness to all children this Halloween and donate a car.
If you'd like to make a difference in the life of a child this Halloween, donate your car to Wheels For Wishes, benefiting Make-A-Wish. Call 1-855-278-9474 or fill out our online vehicle donation form.
Your car, truck, boat, motorcycle, or camper donation is tax-deductible and includes free pick-up or towing of your vehicle. Call us today! 

Back to Blog