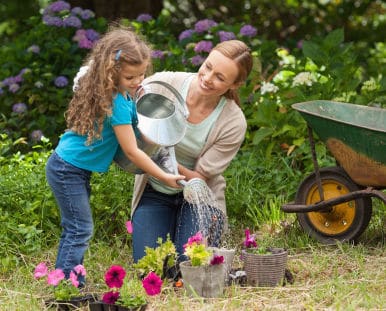 Create An Eco-Friendly May Day Basket
May Day is the start of a bright new spring and a perfect time to honor friends and loved ones with a special May Day basket. People love receiving May Day baskets, but instead of giving away a basket filled with wasteful items, consider creating an eco-friendly May Day basket that will allow friends and family to get the most out of their May Day gift.
Gather Your Treasures
May Day baskets are fun and creative, but they can be fun, creative, and green too. Rather than just stuffing the basket full of candy that took a number of resources to create it, why not take the eco-friendly route?
To create your May Day basket, first gather items that you wish to use as your basket and what you will fill your baskets with. Some hidden treasures could consist of:
Flowers or vegetables from your garden
Tin cans
Mason jars
Wrapping paper
String, yarn, or twigs
Old magazines
Old spaghetti jar
Create Your May Day Basket
You will find that creating a May Day basket is as fun for yourself as it is for those who will be receiving the basket. If you have a garden or any pretty flowers or plants, consider using them as the staple for your basket. Fill a mason jar or spaghetti jar with water and flowers that you picked, and leave it at that. If you have an old wicker basket on hand, that can also be used in place of a mason jar. You can also choose to decorate the jar using yarn, wrapping paper, or brown paper. You may even choose to paint them.
Your recycling bin could be filled with treasures that you had no idea were even there. If you have any recyclable tin cans, decorate them with wrapping paper or brown paper, or paint them a bright color and fill them with flowers.
If you don't have any flowers on hand, get creative and create flowers using old magazine pages. Just cut magazine pages into shapes, glue them together, and use a tightly rolled magazine to create the flower stems. You can also use a brass fastener to place in the center of each flower which will also help to hold them together.
Fill A Basket With Sweets
If you would rather fill your May Day baskets with sweet treats rather than flowers or plants, you can still make your basket green and eco-friendly. Going green starts with what you put on your plate and what you share with others, so eating plant based and organic is extremely important in creating a better world. Plus, these ideas play it safe so people with common food allergies can still enjoy them.
Some ideas for organic, plant based sweets to share are:
Homemade banana bread, using canola oil and apple cider vinegar in place of eggs and soy or almond milk in place of cow's milk.
Chocolate muffins, using cocoa, non-dairy/organic chocolate chips, and almond milk in place of milk chocolate and cow's milk, and bananas, apple cider vinegar, and coconut oil in place of eggs.
Chocolate chip cookies, using non-dairy margarine, non-dairy/organic chocolate chips, and an egg replacer powder.
The best way to bring in spring and to celebrate May Day is to be kind to the world we live in. We can do just that by eating organically, locally grown, and plant based. Plus, you are being kind to yourself at the same time by avoiding excess fats and oils that can come from dairy products.
Store your cookies in a Mason jar, spaghetti jar, or tin can. Store your breads in a wicker basket. Decorate them however you like and decide who will be lucky enough to receive them! 
Give Back To Your Community
Maybe you will choose to share your May Day goodies with your neighborhood and your community, but if you are looking for another way to help out, we have the perfect solution. You can donate a car, truck, SUV, RV, motorcycle, or boat to Wheels For Wishes, benefiting Make-A-Wish. Your donated vehicle will help grant a wish for a local child in your community.
To donate a vehicle, please call us at 1-855-278-9474 or fill out our easy online automobile donation form.