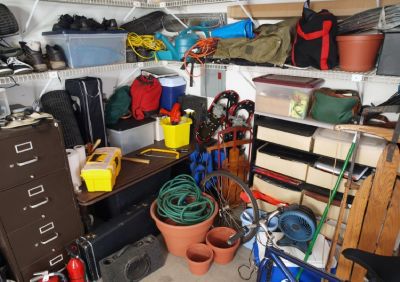 Clean Out Your Garage This Spring And Donate A Vehicle
It's finally spring, which means it's time for some much needed spring cleaning! It's time to air out the house, do some organizing and de-clutter. If your garage is on your list of areas to de-clutter, then you might want to start with a vehicle donation. Why let an unwanted or unneeded vehicle take up space in your garage, driveway, or shed when you can donate it and get a great tax deduction? 
Make Room For More Important Things
If you have a car, truck, motorcycle, boat, or other vehicle that you hardly use but are still holding onto, why not donate it to Wheels For Wishes, and let it grant the wish of a child in your community? Vehicle donations also support vehicle recycling, so your vehicle donation is eco-friendly and contributes to the green movement.
If your unwanted vehicle doesn't run, it can be towed away at absolutely no charge to you. All you need to do is call 1-855-278-9474 or fill out our online vehicle donation form. Car donation is easy, generous, environmentally-friendly, and gets you a great tax deduction. What do you have to lose?
After your vehicle is picked up or towed away, you will have extra room in your garage, driveway, or shed, and you will no longer have to worry about paying for maintenance fees, car insurance, or filling the gas tank.
Earth Day Organizing Tips For Your Home
Earth Day was last week, but that doesn't mean your green efforts can't extend into your daily life. If you are planning on doing any organizing during your spring cleaning, you may benefit from some of these environmentally-friendly organizing tips.  
To reduce waste and clutter, use less paper and opt for electronic methods.

When printing paper, use both sides of the paper and used recycled paper whenever possible.

When not in use, turn off electronics and lights.

Use online bill pay to reduce paper waste.

Instead of letting your papers pile up, shred and recycle them immediately after reading or file them electronically and then shred and recycle them.

Use online sharing lists and websites to donate any unneeded items rather than throwing them out.

Since it takes less energy to grow and sustain bamboo, use bamboo products whenever possible. Reclaimed wood is another great option.

Instead of throwing out your recyclables, find other ways to use them. Use aluminum soup cans and glass mason jars for organizing or decorating.

Organize your drawers by using ice cube trays, cupcake tins, or egg cartons.

If you have any extra boxes lying around, dress them up in wrapping paper or fabric. Store them in a closet or under the bed and use them for organizing.

Wash clothes by hand or in the shower, and use a clothes line to dry them.
Organizing Tips For Your Garage
Once you get rid of the vehicle taking up space in your garage, you will want to de-clutter and organize so you don't have to do it again for a while. Plus, next winter will be a lot less stressful if you have extra storage space for decorations, deck or patio furniture, or your grill. Try these tips for de-cluttering your garage in an eco-friendly way:
If possible, take everything out of your garage before you get started. It may be helpful to start with a clean slate.

If you are able to remove everything from your garage, begin sorting items into separate piles before moving them back into the garage. This will make it easier to find things later. It would also be a good time to set items aside that should be tossed or donated.

If you can't use your extra glass jars inside the home, use them in the garage. Old jars are great for storing screws and nails.

Purchase a pegboard so you can keep your tools out in the open, rather than having them get lost in a drawer somewhere.

If you have old tires taking up space in the garage, you can have them turned into rubber mulch that lasts around 10 years or so.

Even though it's time consuming, labeling boxes and drawers with what's inside will save you plenty of time in the future.
If you are interested in completing some do-it-yourself projects for your organizing your garage, DIY & Crafts has lots of fun ideas on their website.
It can be difficult to keep an organized and eco-friendly home at all times, but with a little practice and some changes to your regular routine, you will find yourself reducing waste and reusing items more than you ever thought possible.