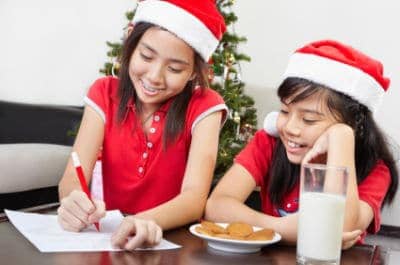 Cinnamon Spice And Everything Nice
Today is Bake Cookies Day so grab a family member or friend and bake cookies. There are so many different kinds of delicious cookies from all over the world, but here are just a few to try.
Dutch Speculaas
These spice cookies, also known as windmill cookies, are sure to make a delicious treat. These cookies are made in different countries and most of the time will be flattened and have a figure imprinted into them. They are thin shortbread cookies and easy to make. Click here for the recipe.
Argentina: Alfajores
Looking for a sweet and salty treat to make for a get together? These cookies can be found all over Latin America. They are a cookie sandwich made with two butter cookies with dulce de leche in-between the two cookies. Dulce de leche might be something that you have never had before however, it is similar to caramel. Click here to try these cookies.
American Chocolate Chip Cookies
Chocolate chip cookies are what could be said to be America's greatest accident. These delicious cookies were created in 1930 by Ruth Wakefield. She thought that adding pieces of chocolate to her cookies would melt, however they didn't turn out as she planned and the chocolate chip cookie was born. Nestle found out about the cookie and payed Wakefield with a lifetime supply of chocolate. Most families in the U.S. have their own recipe. If you would like, give this one a shot!
Swedish Rosettes
This traditional Swedish cookie is a fun one to make! It is a light crispy cookie that is deep-fried and dusted with powdered sugar. You might find it strange they are deep-fried, but these cookies are like no other. Give these ones a try. You won't regret it!
German Raspberry-Hazelnut Macaroons
A jelly filled morsel is one of Germany's favorite cookies. This almond sugar cookie is made into a circle and has a little circle in the middle that is filled with warm jelly, usually raspberry. This sweet cookie is so delicious you are going to want to try it for your next event.
Be Sweet On Cookie Day
Be as sweet as a cookie this holiday season by helping kids with life threating illnesses. All you have to do is donate your unused vehicle to Wheels For Wishes. Running or not we will pick it up for free from where you please.
Ready to help? Call us at 1-855-278-9474 or fill out our online donation form. Once that is complete, you will get a call from us to set up the date and time to pick up your vehicle. After the car is picked up you will receive a tax deduction receipt. Help Make-A-Wish and other children's charities make dreams come true. Donate your car today!