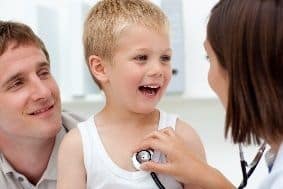 Help A Child With Liver Cancer During Liver Cancer Awareness Month
The month of October is Liver Cancer Awareness Month. Liver cancer can occur in both children and adults, but for a child with liver cancer, they are forced to grow up much more quickly than expected and are often unable to participate in many of the childhood activities that other children are. This October, consider donating a car to Wheels For Wishes, benefiting Make-A-Wish. Your car donation will help to grant a wish for a child battling a critical illness, such as childhood liver cancer. 
Know The Facts About Childhood Liver Cancer
Childhood liver cancer is a disease in which malignant cells form in the tissues of the liver. The liver has four lobes and is one of the largest organs in the body. It works to filter harmful substances from the blood, it makes bile to help digest fats from food, and it stores sugar, which is used for energy.
While liver cancer is rare in children and adolescents, it is possible and there are two main types of childhood liver cancer, according to the National Cancer Institute. These include Hepatoblastoma and Hepatocellular carcinoma.
Hepatoblastoma is a type of liver cancer that tends to not spread outside of the liver, and it usually affects children under the age of 3. Hepatocellular carcinoma is a type of liver cancer that usually spreads to other parts of the body and affects older children and teenagers.
Two other less common childhood liver cancers include undifferentiated embryonal sarcoma of the liver (UESL) and Infantile choriocarcinoma. UESL is the third most common liver cancer in children and adolescents. It usually occurs in children between 5 and 10 years of age and often spreads through the liver and sometimes to the lungs.
Infantile choriocarcinoma of the liver is a rare tumor that starts in the placenta and spreads to the fetus. This type of liver cancer is usually found in the first few months of life. The mother of the child may be diagnosed with choriocarcinoma, which requires treatment.
Noticeable Signs Of Childhood Liver Cancer
With childhood liver cancer, signs and symptoms are usually present after the tumor grows larger. Symptoms could include a painless lump in the abdomen or swelling or pain in the abdomen, unexplained weight loss, loss of appetite, or nausea and vomiting.
Treatment for childhood liver cancer varies depending on the type of liver cancer, but typically surgery and chemotherapy are both used to shrink and remove the tumors. The National Cancer Institute explains treatment options in more detail.
Give Back During Liver Cancer Awareness Month
Childhood liver cancer is rare, but it does happen. You can help to brighten the life of a child or adolescent with liver cancer by donating your car in honor of Liver Cancer Awareness Month. Your vehicle will be auctioned off or recycled and earned proceeds will benefit your local Make-A-Wish chapter.
Make-A-Wish grants the wish of a new child every 38 minutes, so you can be sure that your car donation makes a difference. According to Make-A-Wish, a combined 89 percent of doctors, nurses, and health professionals surveyed say they believe a wish experience can influence the physical health of Wish Kids. Donate a car today to be a part of this wonderful cause.
To donate, please call 1-855-278-9474 or fill out our online vehicle donation form.