Make A Difference This Year On Child Health Day
Posted in
Donate Car News
, Monday, October 6, 2014 Last modified: Friday, March 6, 2020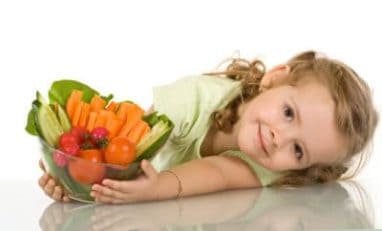 Child Health Day was first proclaimed by President Calvin Coolidge in 1928 to help raise awareness about children's health and well-being. The early years in a child's life are very important, and that is why Make-A-Wish works so hard to create positive memories for children in their earlier years. Make-A-Wish grants the wishes of children with critical illnesses between the ages of 2 ½ and 18 years old. Donate a car to benefit Make-A-Wish this year on Child Health Day, and help to fill a child's life with hope, strength, and joy. 
Why Car Donation Makes A Difference
Child Health Day is Oct. 6 and focuses on raising awareness for children's health and well-being, such as the important steps to take in the early years, and even the prenatal stages. Child Health Day is meant to reaffirm the importance of clean water and air, nutritious foods, quality health care and safe communities.
When a child is diagnosed with a medical condition, they need support and kindness from as many people as possible. A vehicle donation to Wheels For Wishes benefits Make-A-Wish and can help to provide excitement and laughter during a difficult time in a child's life. The early years in a child's life are critical, and when a child is battling a medical condition, they may miss out on some of the most important aspects of childhood.
Child Health Day
When a child is diagnosed with a serious medical condition at a young age, there is not much that could have been done to prevent it. However, there are steps that families can take to ensure that each and every member of the family is healthy and getting enough nutritious foods and exercise. September was Fruits & Veggies – More Matters Month, and you can take the information you learned last month and apply it to Child Health Day.
Steps need to be taken daily in order to keep a healthy child, but Child Health Day is an excellent day to learn about child health and get started on living a healthier lifestyle if you haven't already. Use Child Health Day as day one of your healthy lifestyle, and start to practice healthy options every day of the year.
Tips For Healthy Living
According to the Centers for Disease Control and Prevention (CDC), children and adolescents need an hour or more of physical activity each day. Adults need at least 2 ½ hours of moderate-intensity aerobic activity every week, plus muscle-strengthening activities. Breaking up exercises to ten minutes at a time is helpful for busy adults. Try taking three ten-minute walks per day, five days per week.
Kids can get most of their exercise through aerobic activity, whether they are walking, running, jogging, biking, skateboarding, etc. Aerobic activity should be done at least three days per week, and muscle strengthening should also take place at least three days per week. This could include gymnastics or push-ups, so make sure you take your kids to the park to play on those monkey bars!
Bone strengthening is also a necessary part of your child's hour of physical activity per day. This could include running or jumping rope, but a combination of aerobic activity, muscle strengthening, and bone strengthening is best!
Healthy eating is also very important. To calculate how many fruits and vegetables you or your children need, use the CDC's fruit and vegetable calculator. Simply fill out your age, gender, and your daily amount of physical activity.
Donate Your Car Today
Make a difference in the life of a child – donate your car and let it grant the wish of a child with a critical illness. Your donation will benefit the whole family. Plus, you get a great tax deduction for your charitable contribution. Simply call 1-855-278-9474 or fill out our online vehicle donation form. You won't regret it! Your donation makes a difference. 

Back to Blog