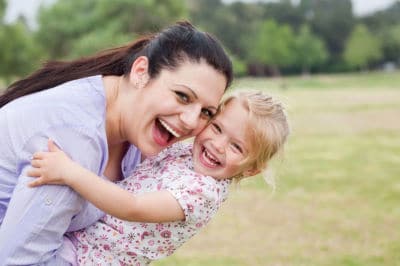 Celebrate Cancer Survivors This June
June 7 is National Cancer Survivors Day, a day to celebrate people whose lives have been affected by cancer. People who have beaten cancer, those who have been just diagnosed, and their families and communities can all feel hope and inspiration by celebrating National Cancer Survivors Day (NCSD).
America has more than 14 million cancer survivors, and NCSD is a great time to celebrate their triumphs, hear their stories, and offer hope to people who may be living with cancer or facing a recent diagnosis. It's also an opportunity to learn more about the needs of cancer patients, particularly after their treatment is over. There are many ways to offer your support for the community of cancer survivors, even if you don't personally know someone who has been affected by cancer.
5 Ways To Celebrate NCSD
Attend a local NCSD event. Many local NCSD events are taking place around the world. Try checking with community centers, local hospitals, or other community areas to see if there is an event taking place in your neighborhood. The NCSD Foundation offers many ideas for hosting events if you aren't able to find one in your area.
Spend the day with someone you know who has fought cancer in the past, or is facing a recent diagnosis. If can be difficult figuring out what kind of support to give a loved one facing cancer. Oftentimes, simply telling them that you're there for them to listen, or offering to help with something specific can mean the most. Having a normal conversation, one that's not about cancer, can brighten a cancer patient's day too.
Lean more about the challenges facing cancer survivors. Cancer can affect nearly every aspect of a person's life, but it can still have a major impact even after it's gone. Cancer survivors often face an economic burden from medical expenses and potentially losing wages or even their jobs during their cancer treatment.
Consider volunteering with a local organization that helps cancer survivors. Since cancer can affect a person's finances, mental health, career, and so many other areas, you can make a huge difference by getting involved in a local organization that helps cancer survivors improve their lives.
Share messages of hope or inspiration on social media using #NCSD2015. You can also get inspired by reading cancer survivor's stories from the National Coalition for Cancer Survivorship.
Give Back This June And Donate Your Car
Many children are facing cancer and other critical illnesses each day. One way you can make a positive difference today is to make a vehicle donation to Wheels For Wishes benefiting Make-A-Wish. Make-A-Wish grants wishes to children ages 2 ½ - 18 who are facing critical illnesses. You can help them reach more children in your community just by donating your car, truck, boat, RV, motorcycle or other vehicle.
To make a donation, please call 1-855-278-9474 or fill out our easy online car donation form. Your donation will help Make-A-Wish bring more hope, strength and joy to a local child during a time when they need it most.