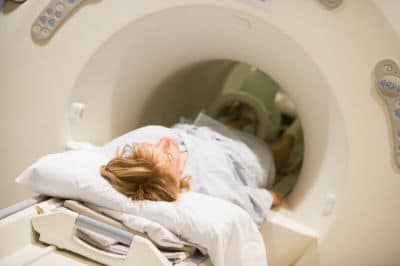 Can You Stomach This?
November is Stomach and Pancreatic Cancer Awareness Month. Do you know what the function of your pancreas and stomach is?
What The Pancreas Does For The Body
The pancreas is a gland organ that is part of the digestive system. It produces enzymes and hormones to help to break down food. It is an endocrine system, which is a collection of glands that produce hormones; the pancreas is part of this system because it releases juices directly into the bloodstream and into the ducts.
The enzymes the pancreas produces are secreted into the small intestine to break down food after it has left the stomach. This gland also produces insulin that is put into the bloodstream, helping to regulate the body's glucose levels.
Pancreatic Cancer
Pancreatic cancer is rare with fewer than 200,000 cases in the U.S. yearly.
This cancer is usually detected late, spreads rapidly and has a poor prognosis.
There are no symptoms in the early stage.
Symptoms of the later stages can be hard to pinpoint because lack of appetite and weight loss are the most common symptoms and there could be a variety of reasons for these.
What You Need To Know About Your Stomach
The Stomach produces acids that help to break down food. There are ridges of muscle tissue call rugae that line the stomach. The stomach muscle contracts occasionally causing the food to churn and enhance digestion. Once the stomach is done with its part in the digestive process, it then moves through a muscular valve that connects the stomach and small intestine.
Stomach Cancer
Risk factors for stomach cancer include a diet of highly processed and salty foods and smoking.
Stomach cancer is also hard to detect because the signs start to show in the later stages. Some of these signs are feeling bloated after eating, feeling full after only a small amount of food, nausea, heartburn or indigestion.
Since these signs could be a common after-effect of eating, they are often overlooked.
This cancer is just as rare as pancreatic cancer.
A Way You Can Put Your Stomach At Ease
Stomach and pancreatic cancers are usually found in older adults. However, there have been some cases where children are diagnosed with these types of cancers. Getting cancer at any age can be extremely difficult but especially hard for children. Some children find themselves in long hospital stays and not able to have a normal life as a child. Make-A-Wish helps children's wishes come true and lets them experience life as a normal kid.
You can help this great organization by donating your car to Wheels For Wishes. We are a car donation program that benefits Make-A-Wish. If you have an old car sitting around taking up space and you would like to get rid of it, donating is a great option. We offer free towing and you will receive a tax deduction for your vehicle. If you would like to see what children's organizations we benefit in your area, you can check out our chapter locator. Once you find out what chapter you would like to donate to, you can call us at 1-855-278-9474 or fill out our online donation form. It is as easy as that!
What are you waiting for? Help make dreams come true today!