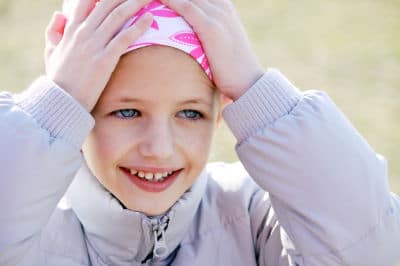 Donate A Car To Help Children During National Brain Tumor And Neurofibromatosis Month
Look back on your life and remember the days of being a child and a teenager. Now put yourself in the shoes of a child battling a critical illness, such as neurofibromatosis or a brain tumor. Brain tumors are most common in children under the age of 20, males up to the age of 39, and females under the age of 20. Neurofibromatosis is usually diagnosed in childhood or early adulthood. This puts many children and young adults at risk. This is why it is so important to spread awareness during the month of May during National Brain Tumor and Neurofibromatosis Month. Start by remembering to wear a gray ribbon, which signifies brain tumors.
Young Adulthood Is Not Easy – Especially With A Serious Medical Condition
Childhood and young adulthood can be difficult at times, but it becomes even more difficult when a critical illness comes into play. Thankfully, Make-A-Wish helps to grant the wishes of kids with critical illnesses, and you can help. Consider donating a car this May in honor of National Brain Tumor and Neurofibromatosis Month. Your car donation to Wheels For Wishes benefits Make-A-Wish and could help to grant a wish for a child battling neurofibromatosis or a brain tumor. Just give us a call at 1-855-278-9474.
Brain tumors can happen to anyone at any time. Primary brain tumors, or brain tumors that stay in the brain and do not spread, are more frequent in children older adults. Metastatic brain tumors, or tumors that have started somewhere else in the body and then spread to the brain, tend to be more common in adults. However, metastatic brain tumors are the most common types of brain tumors and usually start in the lung or breast.
Brain Tumors Can Be Detected In Early Childhood
Each year, an average of 4,000 children under the age of 20 is diagnosed with a cancerous brain tumor. Over half of these children will be under the age of 15. Like brain tumors, neurofibromatosis is usually detected in childhood or early adulthood, but most tumors are non-cancerous. Neurofibromatosis is a genetic disorder that disturbs cell growth in the nervous system and includes a number of inherited conditions that carry a high risk of tumor formation, specifically in the brain.
Neurofibromatosis can be in the form of neurofibromatosis 1 (NF1) or neurofibromatosis 2 (NF2). In most cases, symptoms of NF1 are mild, and individuals can live normal and productive lives. However, NF1 can be severely debilitating and may cause cosmetic and psychological issues. The course of NF2 varies greatly, but the damage to nearby vital structures, such as other cranial nerves and the brain stem can be life-threatening. This is why it is so important to help grant the wishes of these deserving children. Wishes help to fill a child's life with hope, strength, and joy!
Tell Us Your Stories
Make a difference during the month of May and help to spread awareness so that other people can be aware and know the signs and symptoms. Leave us a message on our Facebook, Twitter, and Google+ pages and share your stories with us. Have you personally been affected by a brain tumor, or has someone close to you? We would love to hear your stories.
Donate a car to Wheels For Wishes today and make a wish come true for a child battling a critical illness. Donating cars for kids is a great alternative way to help local children through Make-A-Wish. Find your local chapter and donate a car today!