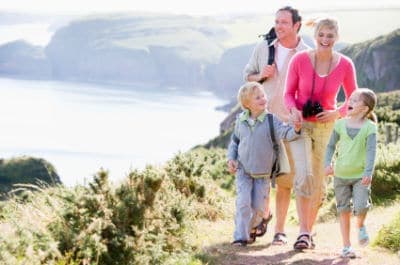 Best Parks To Visit In Montana
Sometimes we need to be reminded of how beautiful Mother Nature is. Here is a great list of parks to visit with your friends and family in Montana.
Glacier National Park
 If you're looking for a park that offers a lot of different activities, this park is one you won't want to miss. With its beautiful mountain views and sky blue waters it's like stepping into a picture. It has over 734 miles of hiking trails to pick from. This is a must-see park.
Flathead Lake
This stunning glacier lake is the largest natural freshwater lake west of the Mississippi. It has over 200 square miles of water and 185 miles of shoreline. Flathead Lake offers so many activities to enjoy with friends and family such as swimming, sailing, kayaking and so much more. It is one of the cleanest lakes in the world, you can see clearly to the bottom from almost anywhere in the lake.  You will be amazed at the clarity and how blue the water is. Don't miss this paradise tucked away in the mountains.
Bighorn Canyon
You might be wondering why it is called Big Horn Canyon--it got its name from the big horn sheep that roam the mountain side. This park straddles the border of Wyoming and Montana. This park is unique because some of the hiking trails go through historic ranches. A fun activity on the Sullivan Knob's Trail is at a spot on the canyon's rim where you can shout across the canyon and hear a triple eco in reply. You should stop on by and give it a try!
Giant Springs State Park
Giant Springs State Park was discovered by the Lewis and Clark Expedition in 1805 and is one of the largest fresh water springs in the country. This fresh water spring flows at a rate of 156 million gallons per day. They formed by an opening in the Madison aquifer. This aquifer is very large – it is under 5 states and 3 Canadian provinces. The water stays at a constant temperature of 54 degrees year round.  Have a fun historical visit.
Lewis and Clark Caverns
Looking for an adventure? You are sure to get one at this state park! Enjoy a daring two-mile cave tour winding your way down through the earth. You will be able to see amazing stalactites and stalagmites throughout the cave. This adventure will have you feeling like a kid again.
Help The Environment
After you get done with your fun adventures and are looking for a way to give back to the environment, think about donating your car. Car donation is a great ecofriendly option for unused vehicles. Wheels For Wishes Montana benefiting Make-A-Wish is a great way to give back and help the environment. All you have to do is call us at 1-855-278-9474 or fill out our online donation form. We make this process fast and easy and in return you get a great tax deduction. Choose car donation and help the environment today!