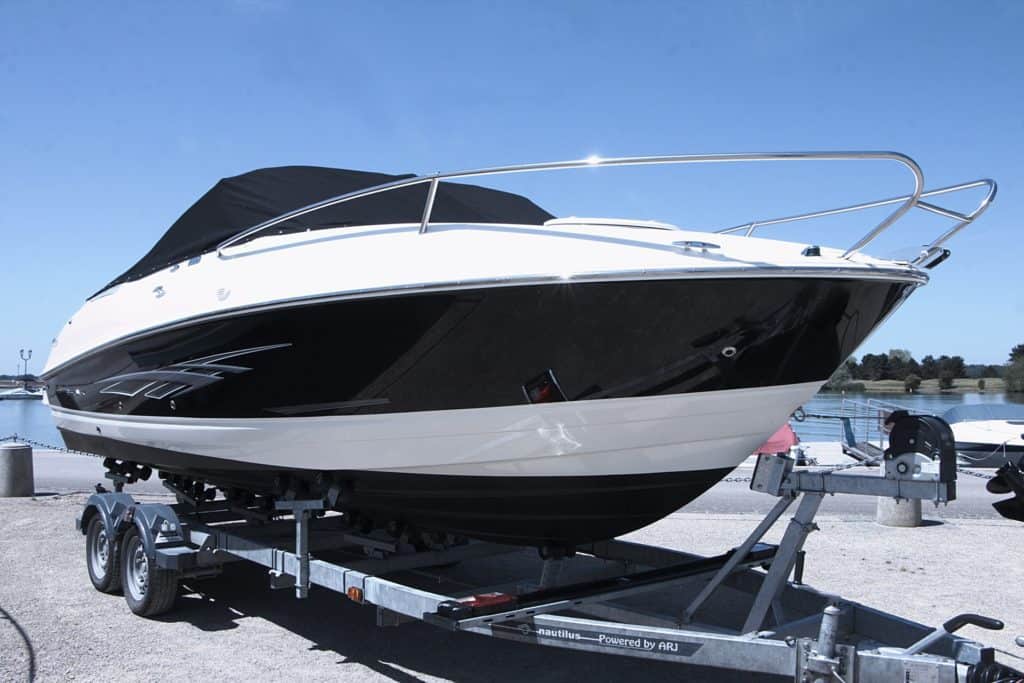 Benefits Of Donating An Unused Seasonal Vehicle
Summer always seems to go by faster each year. We're already into August, which means that its time to think about your end-of-summer plans. Maybe you have one last boat, RV or motorcycle trip planned for the season. Or perhaps you haven't even took your seasonal vehicle out of the shed yet this summer. If you have an RV, motorcycle, boat, Jet Ski, ATV or other seasonal vehicles, now might be the time to plan ahead for fall and winter storage. 
Pros Of Storing A Seasonal Vehicle
We all know that there are only a few precious months out of the year to use recreational vehicles in nice weather, especially for those who live in the northern states. If you have the room, one of the main benefits of storing your seasonal vehicle is that you can look forward to taking it out and using it again in the spring. Smaller vehicles like Jet Skis, motorcycles and ATVs don't take up much room either.
If you live on a large property or have a shed, it's not much trouble to simply cover your vehicle and leave it until spring. You don't have to pay for storage or go through the hassle of transporting your vehicle to a storage facility. For people who fall into this category and plan to keep using their seasonal vehicle, storage typically isn't a big deal.
Why Donation Might Be A Better Option
People who don't have a great storage option and those who don't really want to hang onto their vehicle may feel stuck with the hassles of storing it all winter long. This can be an especially difficult obstacle for people who have downsized their living space, those who have changed their needs for a seasonal vehicle, and those who no longer want to pay the costs of owning and storing a seasonal vehicle.
However, it doesn't have to be stressful. Donating your unwanted vehicle to charity can be a great option for so many reasons:
You no longer have to pay for insurance on your unwanted motorcycle, RV, ATV, boat or Jet Ski. Most insurance companies have an option for cheaper and less inclusive form of coverage for vehicles that are put into storage. However, if you donate, you won't have to go through the extra step of adjusting your coverage on a seasonal vehicle.
Eliminating winter storage will save you hundreds of dollars over the course of the season. Renting storage space can be expensive on its own, but there is also the cost of getting your vehicle to and from the facility. Those expenses can really add up.
Donating will take away all the worries of storing a seasonal vehicle. Boat owners will no longer have to worry about winterizing their boat or Jet Ski or paying to have it stored at the marina. RV owners can stop worrying about pests getting into their vehicle over the winter.
Rather than the hassle of taking your vehicle out of storage in the spring, you can enjoy a nice tax deduction instead. When you donate to a 501(c)(3) car donation program like Wheels For Wishes, your vehicle donation is tax-deductible!
Donate Your Unwanted Vehicle Today
If donating your vehicle sounds like it would take a weight off your shoulders, we've got you covered! Wheels For Wishes makes it easy to donate just about any vehicle. We have professional and friendly staff to help you through the entire donation process and answer any questions you may have.
To donate your car, truck, boat, Jet Ski, RV, motorcycle, trailer, ATV or any other vehicle, give Wheels For Wishes a call at 1-855-278-9474 or use our easy online donation form. Make your life a little easier by donating your unwanted vehicle today!