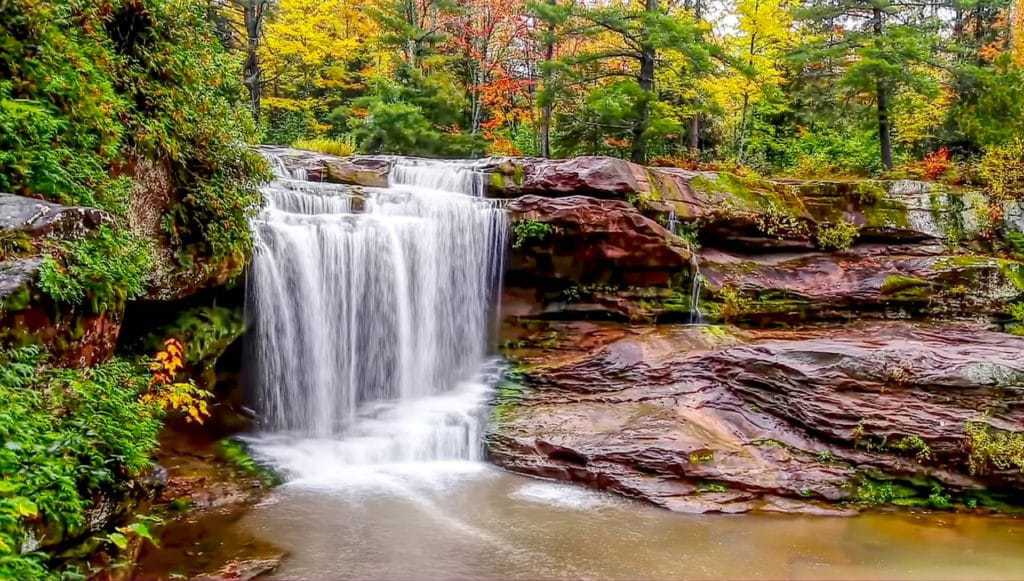 Beautiful State Parks You Probably Never Knew Existed
There are gorgeous state parks all over the United States. If you're planning a trip and don't want to go somewhere that is going to be packed with tourists, here are some amazing hidden state parks:
Arizona
When you think of Arizona what is the first thing that comes to mind? Most people would say desert, heat, and scorpions. However, there are some really beautiful state parks. There is a hidden gem in northern Arizona called Havasu State Park. It is in a corner of the Grand Canyon Nation Park. If you are up for a gorgeous ten-mile hike both ways, there is a beautiful blue-green waterfall with a deep natural pool allowing you to cliff jump off the waterfall into the pool below.
Illinois
Home of the Chicago Bulls, Cubs, and Blackhawks this state has some awesome state parks away from the city. Most people don't think of planning a hike when going to Illinois. However, there is an amazing state park called the Garden of Gods. The tail is only half a mile long, making it a great hike for children.  You would not expect these stunning views to be in Illinois.
Minnesota
Known for the beautiful north shore of Lake Superior, Minnesota is full of State Parks and home to four National Parks. With there being so many parks to pick from, some get overlooked. There is a hidden gem in southern Minnesota called the Minneopa State Park. Minneopa is a Dakota word meaning "water falling twice" referring to the beautiful waterfalls of the Minneopa Creek. The waterfalls aren't the only thing about this park that makes it so amazing. There is also free roaming bison and you can even take a bison drive through the 331 acres they roam. If you get lucky maybe you will be able to see them.
Oregon
Oregon is another state known for its State and National Parks. People come from all over just to go hiking in some of these natural areas. There is one attraction that looks like it straight out of a comic book and that is Thor's Well. The Well is located in the Cape Perpetua Scenic Area near Yachats. Thor's Well is a bowl-shaped hole on the coast of the Pacific Ocean. A hole like this appears when an underwater caves roof collapses, causing a giant hole. Most people assume that this hole is bottomless. However, it is only about 20 feet deep.
Virginia
Located not too far from Washington, D.C., Virginia makes for the perfect day trip or get away. Tucked away in the Jefferson Nation Forest there is a natural swimming hole. There is a beautiful 3.6-mile hike that takes you over streams, waterfalls and swimming holes. The one that draws people on hot summer days is the Devils Bathtub. The Devils Bathtub is a clear, oval sandstone hole that formed over time from the waterfall that cuts into the sandstone. If you need a nice break from the hustle and bustle from the big city, this is the perfect place to do so.
Looking For A New Car?
As you're hiking the gorgeous trails and you feel like it's time to get a better eco-friendly car, you can help the environment even more by recycling your old car. You can donate your old car to Wheels For Wishes benefiting Make-A-Wish. You can donate your car, truck, RV, motorcycle or even boat. First, fill out our online donation form or call us at 1-855-278-9474. Next, you will receive a call from us within 24 hours of the next business day to schedule your free vehicle pickup. Once you wave your old vehicle goodbye you will receive your tax deductible receipt in the mail.