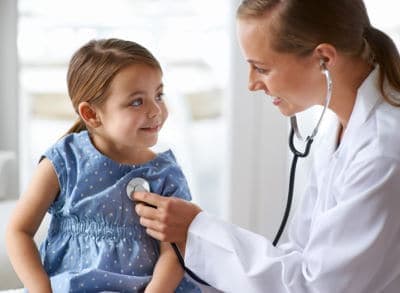 Beat Diabetes On World Health Day
Each year, World Health Day is celebrated on April 7. This year's World Health Day will focus on preventing and managing diabetes with the theme "Beat Diabetes." More than 422 million people worldwide have diabetes, and this number continues to rise. Diabetes is a concern for adults and children alike, but World Health Day is the perfect opportunity to learn more about the disease and reduce your risk. Today is also a great time for those already living with diabetes to learn about managing symptoms in the best way possible.
What Is Diabetes?
Diabetes is a metabolic disease that causes increased blood-sugar levels. Over time, high or irregular blood-sugar levels can cause serious damage to the heart, blood vessels, eyes, kidneys and nerves. Diabetes is a chronic disease with no cure; however, when its symptoms are well-managed, those living with diabetes can lead healthy lives.
Diabetes is more than just a health issue. Complications from diabetes often take a huge financial toll on families who need to pay for treatments or who lose time at work. Nationwide, diabetes-related hospital stays, medications, supplies and doctor visits cost more than $245 billion each year. Preventing and managing diabetes can have a major effect on individuals and the healthcare system as a whole.
Learn More About Diabetes In Children
Childhood diabetes rates are increasing worldwide. Type 1 diabetes, which usually develops during childhood or adolescence, is still the most common type of diabetes in children. However, type 2 diabetes is becoming more common in children as well. Type 1 diabetes is thought to be caused by a combination of genetic and environmental factors, although researchers haven't found the exact cause.
Type 2 diabetes is often caused by obesity or having a family history of diabetes. Nearly 1 out of every 3 children in the U.S. is overweight. With childhood obesity rates on the rise, related conditions such as type 2 diabetes will continue to rise as well.
Preventing And Managing Diabetes
Luckily, type 2 diabetes can often be prevented with lifestyle changes. Children and adults who are at risk for type 2 diabetes can take several steps to improve their health such as:
Maintaining a healthy weight.
Fitting in more physical activity.
Eating smaller portions of nutritious food.
Limiting time spent in front of the TV or on mobile devices.
It's especially important for overweight children to get moving and eat healthy. Not only will forming healthy habits lower their risk of developing diabetes in childhood, it will help them stay healthy into adulthood as well. The risk for many adulthood diseases and cancers can be significantly lowered by living a healthy lifestyle.
People with diabetes can still live a long and healthy life when their diabetes is managed well. Learning more about diabetes, developing a routine to stay healthy, and learning how to live with the disease are all important steps. If you or someone in your family has diabetes, these steps can help you manage your disease:
Learn where you can go to receive support and treatment.
Ask your doctor how you can care for your diabetes.
Visit the doctor on a regular basis. People with diabetes should receive an A1C blood test every three months. This test helps your doctor see how your blood sugar affects your health over a longer period of time. Your doctor should also check your blood pressure and cholesterol levels.
Form a healthy meal plan with your doctor or a nutritionist. Include healthy fats, lean protein, whole grains and fruits and vegetables in your diet and stick to healthy portion sizes.
Get more exercise. 30 minutes of moderate-intensity exercise a day can help keep your blood sugar in check and lower your body weight.
Adults and children living with diabetes, as well as those who are at risk for diabetes can improve their health by following these tips.
Donate Your Car On World Health Day
You can make a difference on World Health Day by spreading awareness about diabetes. This disease is becoming an increasing health concern worldwide, but awareness can help prevent more cases from occurring.
You can also make a difference today by donating your car to Wheels For Wishes. Our car donation program helps give kids with chronic and life-threatening diseases a better life. To donate your car, please call us at 1-855-278-9474 or make your donation online. Car donations are tax deductible and you receive free towing!