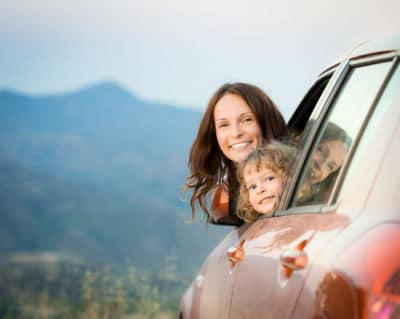 How Auto Donation Can Help Your Community
As summer comes to an end, you may find that the weeks have flown by too quickly for you to do everything you set out to do this summer. If one of your summer goals was to find a meaningful way to give back to your community, there's still time and Wheels For Wishes is here to help. Through our auto donation program, we benefit Make-A-Wish and help them grant wishes for children who are facing critical illnesses. Donating is easy, hassle-free, and allows you to dispose of an unneeded vehicle while also giving back to your community!
How Does Donating A Car Help?
On average, Make-A-Wish grants a wish every 38 minutes. But even with that amazing rate, they aren't able to reach every child waiting to have their wish granted. Donating your vehicle to Wheels For Wishes is a great way for you to help them reach more of these deserving children. When you donate a car, truck, RV, boat, motorcycle or almost any other type of automobile, Wheels For Wishes turns it into wishes for children in your community. 
Three Ways Auto Donation Can Help Strengthen Your Community
A granted wish is a wonderful thing, not just for the child whose wish is granted, but for the entire community as well.
Wishes help kids bring joy to others. Wish Kid Natalia used her wish to make her own soup recipe and serve it at a homeless shelter to people in need. With the professional help of Master Chef Jean-Robert de Cavel, Natalia created a delicious, hearty soup that she served to homeless people in Cincinnati. She also handed out blankets. With a wish like this, the warm, positive impact of Natalia's kindness will continue forever. You can even make Natalia's soup at your own home by following her original recipe!
Wishes bring communities together as they work to accomplish a common goal. Wish Kid Dakota loves swimming and wanted a pool more than anything. His wish came true when the community came together to build him a pool in his back yard. Funded completely by in-kind donations from two local pool companies, Dakota's pool wish became a reality. Once it was built, a local fire department stopped by to fill the pool. Dakota's wish was possible because of the kindness of his community, and building the pool brought the entire community together!
Wishes often extend beyond the Wish Kid's community and inspire others. Wish Kid Carsten was inspired by a family trip to India when wish granters asked him what his one true wish was. Battling leukemia, Carsten wondered what it would be like for a child in a developing nation like India to battle the same condition. He was inspired by a game created by another Wish Kid who had made a board game about fighting cancer. Carsten set to work with Mattel's board gaming team to create a board game with no winners or losers – just everyone working toward the common goal of helping the leukemia patient beat cancer at the end of the game. Carsten's game has been produced, and copies of it were given to hospitals in India as well as to hospitals near Carsten's hometown to help children from both sides of the world feel optimism and have fun during their treatments.
Wishes like these bring warmth to communities, help communities work together, and touch people's lives in hometowns and around the world. With your auto donation, you can help even more of these amazing wishes come true!
Give Back To Your Community In A Meaningful Way Today
Donating an automobile to Wheels For Wishes is a great way to help Make-A-Wish grant more wishes. The proceeds from auctioning or recycling your vehicle will go to your local chapter of Make-A-Wish. Donating is easy and only takes a moment of your time. If you're ready to make a positive impact on your community, simply call 1-855-278-9474 or fill out our online donation form to turn your automobile into so much more!